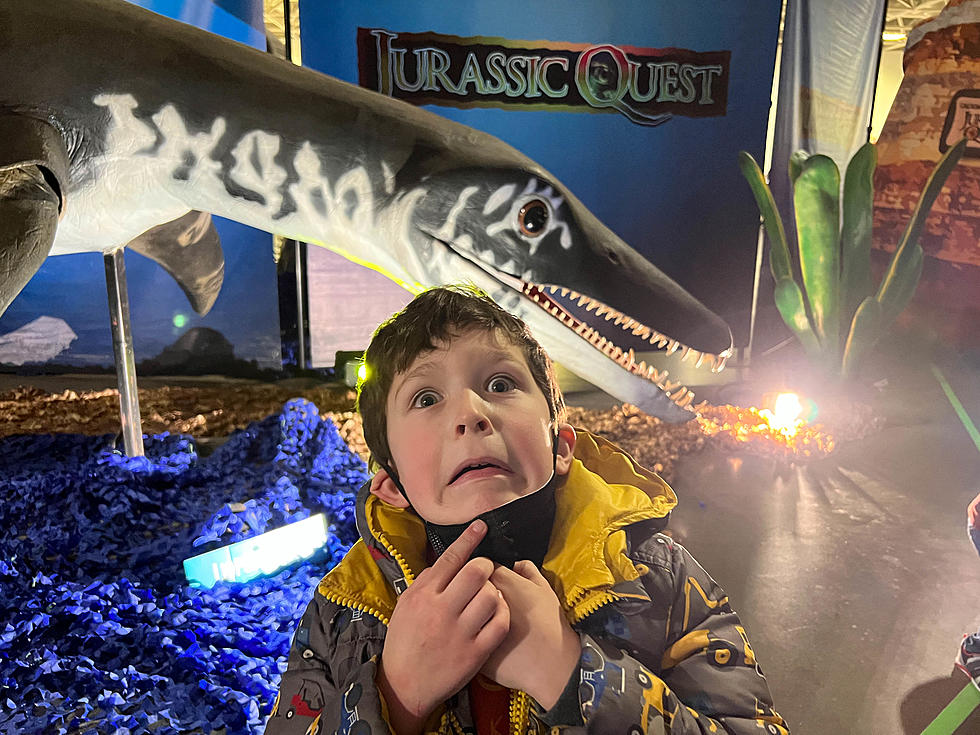 Huge Dinosaur Experience Coming to Duluth this Summer
Tony Hart
The Dinosaurs will come roaring back from extinction this summer in Duluth when Jurassic Quest makes a stop in the Twin Ports.
The touring exhibit features life-size animatronic dinosaurs, dinosaur experiences like the live Raptor show, fossil dig, dinosaur inflatables, rides, and more. Jurassic Quest will be open at the DECC Pioneer Hall from July 1st to the 3rd, tickets for the event are on sale now and it's recommended that you buy your tickets in advance.
When you buy tickets you'll pick a day a time slot for your visit, they say you'll need 1-2 hours for an average visit to Jurassic Quest, and once you pick a time you cannot change it. Ticket prices are $19 for seniors, $22 for adults, $22 for standard kids tickets, and $36 for the unlimited ride ticket. Kids ages 2 and under are free.
You can also add a "Quest Pack" for an additional fee that includes a variety of extras like "dinosaur surprises", crafts, and take-home activities depending on what pack you add.
I just took my son Harrison to Jurassic Quest when it stopped in Minneapolis in February, the event was at the Minneapolis Convention Center, and if you've ever been there, you know how huge the spaces are, this exhibit barely filled up half the space in one of the halls, so it wasn't crowded at all, but there were long lines for things like the inflatables and the ride-on dinosaurs, as very little time is spent looking at the handful of static dinosaur displays.
The "life-size animatronic dinosaurs" were in poor shape from traveling non-stop and weren't very impressive I remember thinking that it was odd that I didn't hear roars or sound effects while looking at them, the entire event felt like a cheap roadside attraction, but look, Harrison had a good time and enjoyed most of the things he was able to get on, but parents are warned that your frustration level might hit its max by the end of your visit.
This would be a good time to mention that they have a strict no refund policy unless the event is canceled, as I overheard one parent say while in Minneapolis, "I see why they don't offer refunds."
A Cave Mansion In Wisconsin Where The Flintstones Meets A Rainforest Café
Lincoln Park Building Demolished
The former Kemps Dairy building in Lincoln Park was demolished to make room for new development.
Believe It Or Not, This Modern $5 Million Home is For Sale in Bovey, MN
Located between Grand Rapids and Hibbing is this very modern, very expensive, and very stunning home surrounded by beautiful forest and plenty of shoreline to enjoy. All I can say is, WOW!