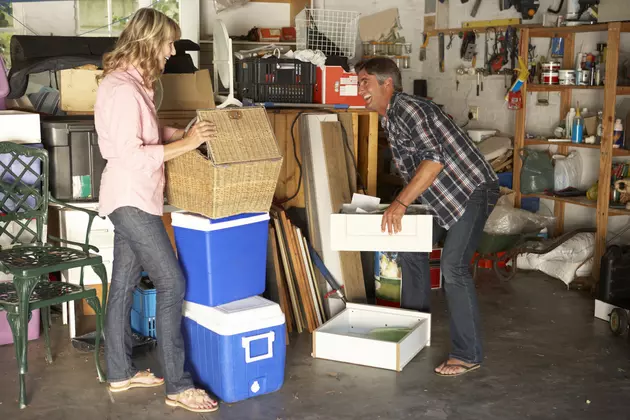 How To Clean Your Garage + Get It Ready For The Season
monkeybusinessimages
Sure - a cluttered and unorganized garage is easier to look past than say a kitchen or living room.  But eventually, that garage mess will need to get taken care of as well - usually when a search for something you 'know you have around somewhere' turns up empty.  That frustration you're feeling at that point can be perfectly channeled into a cleanout project.  In fact - that's exactly when you should tackle a project like cleaning out the garage.
At their core-function, garages are designed to store our vehicles, lawn equipment (mowers and snowblowers), tools, and some backyard items that need to get out of the weather.  However, most garages also become storage, accumulating things we don't want to keep in our house.  Winter (or off-season) clothing.  Boots.  Fishing tackle.  Sports equipment.  Christmas decorations.  Old books and collections. Looking at all of the things people commonly store in the garage - it's no wonder that they get cluttered and messy in short order.
But it doesn't have to be that way. Even if it's not seen as often as the living room or kitchen, a garage is a key-'room' in the house; a mess just makes it harder for it to serve its function correctly.
Many put off a good garage cleanout because they think that it's going to take a lot of time and a lot of effort.  To be honest - yes, it can take both.  But - with some good tips  and a good game-plan, cleaning the garage doesn't have to be the chore most of us make it out to be.
How To Clean Your Garage + Get It Ready For The Season
Many people take a look at the mess in their garage and put it off for 'some other day'. But a good clean out is easy if you take the right steps. Here are some ideas to help you tackle the garage cleanout project.