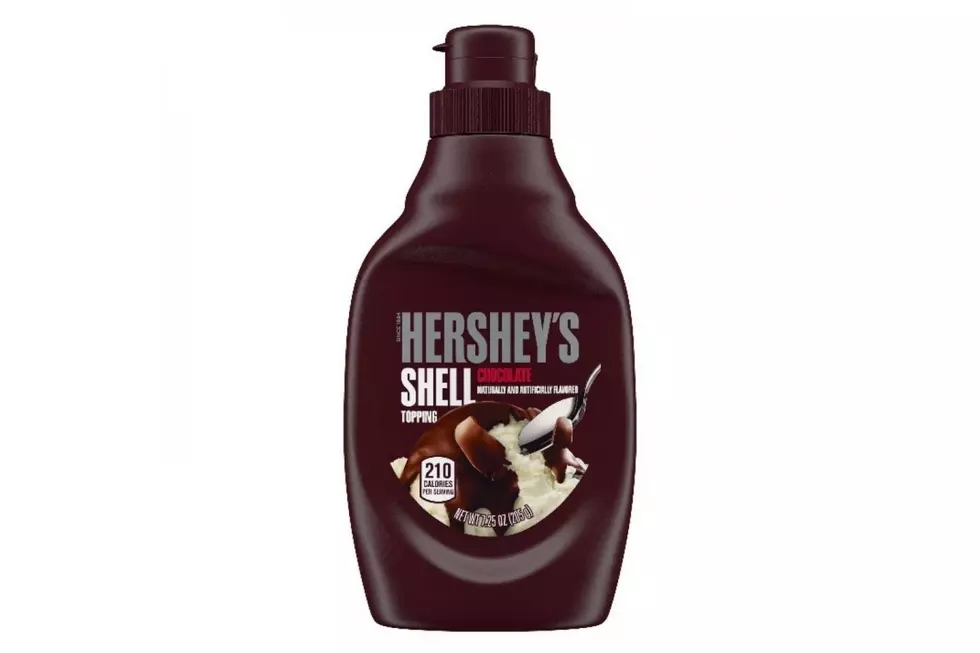 Hershey's Chocolate Shell Topping Recalled
Hershey
Take the ice cream but you might want to pass - or at least check - the chocolate syrup.  The United States Food and Drug Administration is reporting that the Hershey Company is voluntarily recalling a single lot of their popular Hershey's Chocolate Shell Topping due to allergen concerns.  The specific allergy and ingredient in play with this recall is almonds.
According to the FDA, the problem occurred when 1,700 bottles of Hershey's Chocolate Shell Topping were inadvertently filled with Heath Shell Topping; almonds are one of the primary ingredients of the Heath topping, but not the Hershey's Chocolate topping; because the almonds aren't part of the manufacturing process for the chocolate syrup, they're not listed in the ingredients on the labeling - leaving those with almond allergies without any notice.  People who have an allergy or severe sensitivity to almonds run the risk of serious or life-threatening allergic reactions if they consume these products.
At this time only a single lot is involved in the recall.  The products were shipped between April 15 and May 3, 2021 and bear the product code "25JSAS1".  Hershey's Chocolate Shell Topping products that were bought before April 15 are not included in this recall. Additionally, no other Shell Topping flavors made by Hershey or distributed by Hershey are involved in the recall situation.
No medical issues or illness have been reported to date.  The recall is strictly voluntary on the part of Hershey and was instigated after the "isolated error" at the manufacturing facility was discovered.
If you have the recalled product in your possession, you're asked not to consume it.  Contact Hershey Consumer Relations for a full refund.  Call the hotline:  1-866-528-6848 weekdays between 8:00 AM and 5:00 PM or visit the company website.
KEEP READING: Here are 6 foods from your cookout that could harm your dog
KEEP READING: 3-ingredient recipes you can make right now
Gallery — Every Movie Theater Candy, Ranked: