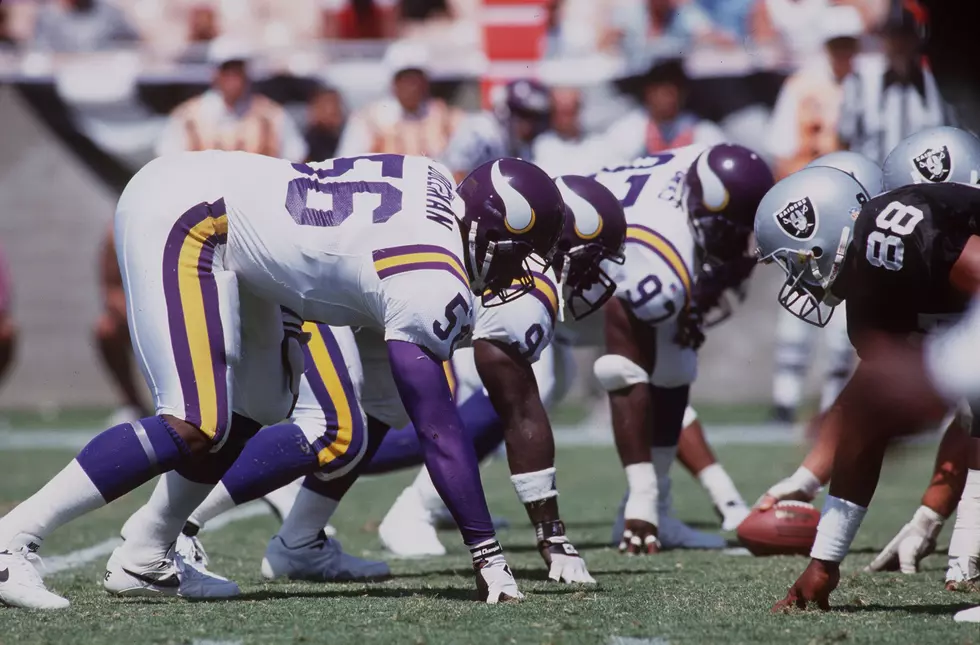 Hall Of Fame Defensive End Chris Doleman Has Passed Away
Getty Images
The Minnesota Vikings have lost a tremendous former player and a Vikings Ring Of Honor member.  Hall Of Fame defensive end Chris Doleman has died at the age of 58.
Doleman had been diagnosed with brain cancer and had a brain tumor removed in January, 2018.  He had been battling glioblastoma, a very aggressive cancer that begins in the brain, ever since.
Doleman is a Minnesota Viking legend and was a dominant player.  According to StarTribune.com:
The Hall of Famer, elected in 2012, played 15 years in the NFL, including 10 with the Vikings from 1985-1993 and 1999. He also played for the Falcons in 1994-95 and the 49ers from 1996-1998.

A three-time first team All-Pro and two-time second team All-Pro performer, he was also named to the Pro Bowl eight times and was named to the NFL's 1990 All-Decade team.
He rejoined the Vikings in 1999, at the age of 38, to finish his career.  That year just so happened to be the one time I got to play TV reporter as a last minute fill-in for local sports anchor Chris Long.
I got to go into the Vikings locker room after the game, with a cameraman, to ask questions and talk to whoever would give me the time of day.  I went right to Chris Doleman, who was standing at his locker and had just finished chatting with Sid Hartman.
I remember he put on a very colorful sweater and he couldn't have been nicer to me.  I don't remember what all I asked him, but I remember the conversation lasting longer than I expected.  I really wish I saved that video.
Doleman finished his career with 150.5 sacks, a number that puts him fifth on the NFL's all-time list.  He will be missed.
Enter your number to get our free mobile app