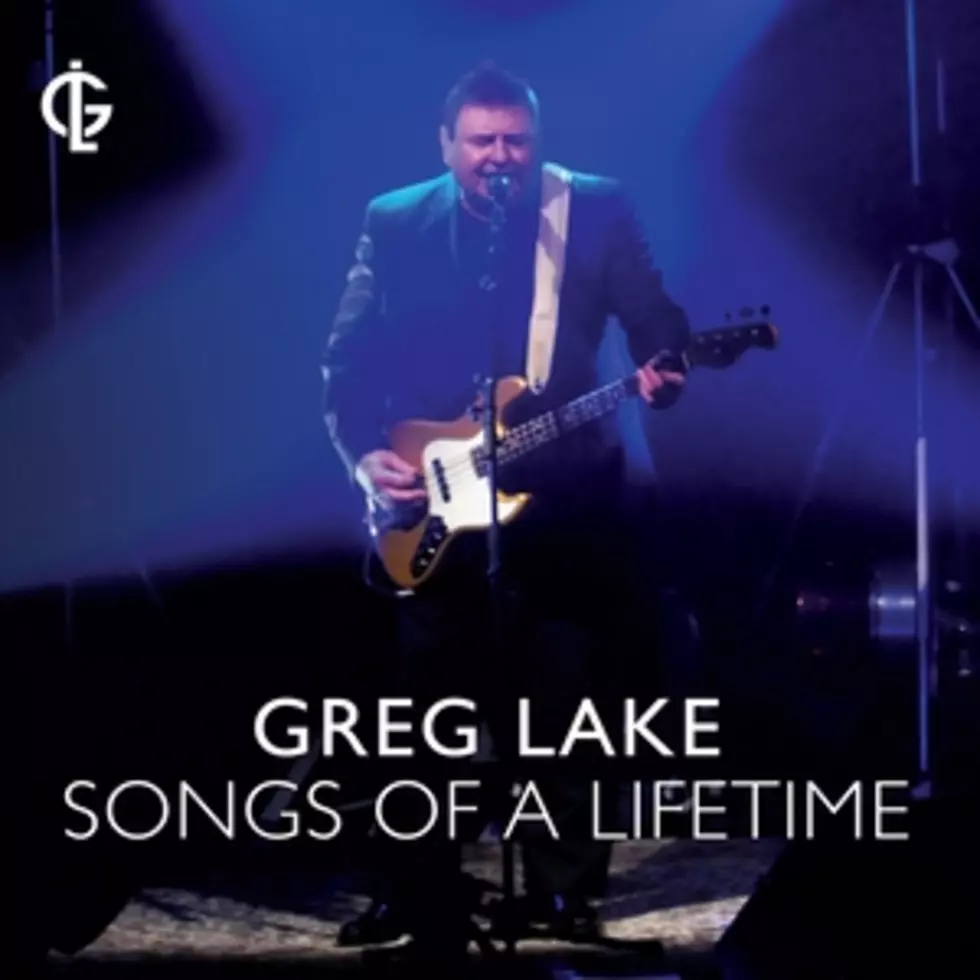 Greg Lake Releases Solo Live Album, 'Songs of a Lifetime'
Esoteric Antenna/Manticore Records
Legendary progressive rocker Greg Lake has released a new live album culled from his 2012 tour dates in the U.S., U.K. and Italy. Titled 'Songs of a Lifetime,' the new collection features a cross section of Lake's hits performed in an intimate solo show in which the singer-songwriter also shared stories from his long career.
Lake first came to public attention as the singer and bass player in King Crimson, whose groundbreaking debut album 'In the Court of the Crimson King' helped to usher in the progressive rock era that also gave rise to Yes, Jethro Tull, Genesis and Pink Floyd. The new album features the Crimson classics '21st Century Schizoid Man' and 'I Talk to the Wind,' as well as cuts from his subsequent stint in the supergroup Emerson, Lake and Palmer that include 'Lucky Man,' 'Still . . . You Turn Me On,' 'C'est la Vie' and 'Karn Evil 9.'
Lake also pays musical tribute to Elvis Presley, the Beatles and Curtis Mayfield, and tells stories about his first guitar, King Crimson, the impact of Ringo Starr and the Beatles on his life and more.
The idea for the tour came about as Lake was writing his autobiography 'Lucky Man,' which is due toward the end of 2013. "Behind these songs there were often stories to be told and it occurred to me that the same must be true for the audience as well," he says in a press release. "It was then that I thought of the idea of doing a series of very small intimate concerts where I could perform these songs and exchange stories with the audience, in a way reliving the time when the music we shared together really became part of our identity and in a way became the backdrop to our lives."
'Songs of a Lifetime' is currently available from Esoteric Antenna/Manticore Records.