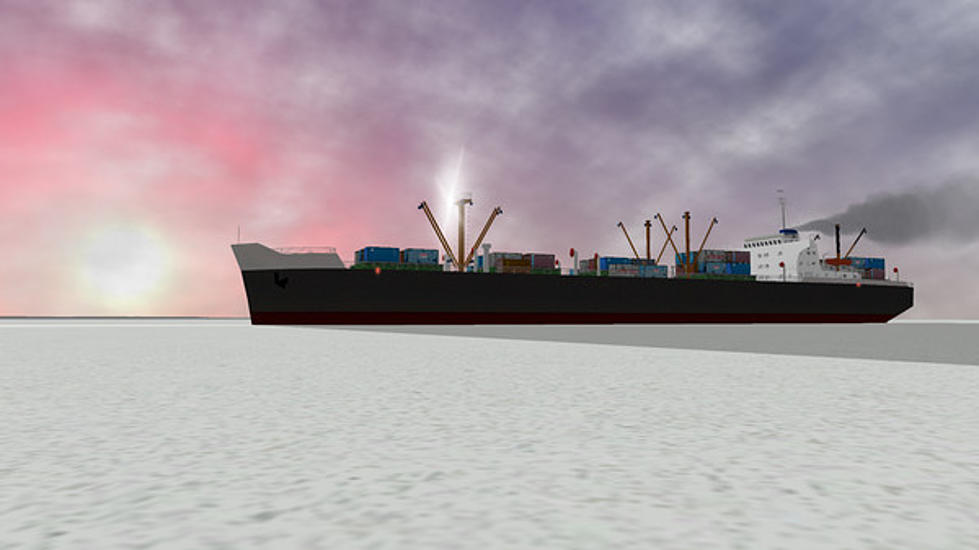 Drive A Laker With The 'Great Lakes Ore Boat Simulator' Video Game, Coming Out In December
Jason Dial / Digital Light Steam
Have you ever wanted to pilot a 1,000 footer across the Great Lakes? Well, soon you can get your chance to do that with a new simulator coming out in December. It's called the Great lakes Simulator and it will be available for your PC.
Developer Jason Dial and publisher Digital Light plan on a release date of December 15 on Steam. The simulator is being described as a 1:1 scale simulator of lake freighters on the world-famous great lakes. You take the helm of a massive lake freighter where you'll head downbound from lake Superior through Whitefish Bay and the St. Mary's River to Lake Huron and back. This will be a 1:1 scale simulator.
Screenshots show that you'll have multiple views including instruments on the bridge.
The journey will go from Duluth, Minnesota all the way to St. Mary's River. It will include passing through the Soo Locks where the ship will lower 22 feet into Lake Huronl. There will be some tight turns and a following of channels to make your way.
The simulator is over 750 miles from end to end. A round-trip journey will take about 100 hours to complete. There also will be mods available to advanced users. Different routes contain over 500 hours of simulator time combined. That's a lot of time on the great lakes!
The minimum requirements for the simulator are Windows 10 with a Dual Core 2.0 GHz processor with 4 GB ram. A 1 GB video memory is required along with 6GB storage. You can add the simulator to your wishlist on Steam. 
Mysterious Lake Michigan Triangle Incidents
The Great Lakes have their own mysteries. Some of the strangest occurrences took place in the Michigan Triangle.
READ ON: See the States Where People Live the Longest
Read on to learn the average life expectancy in each state.