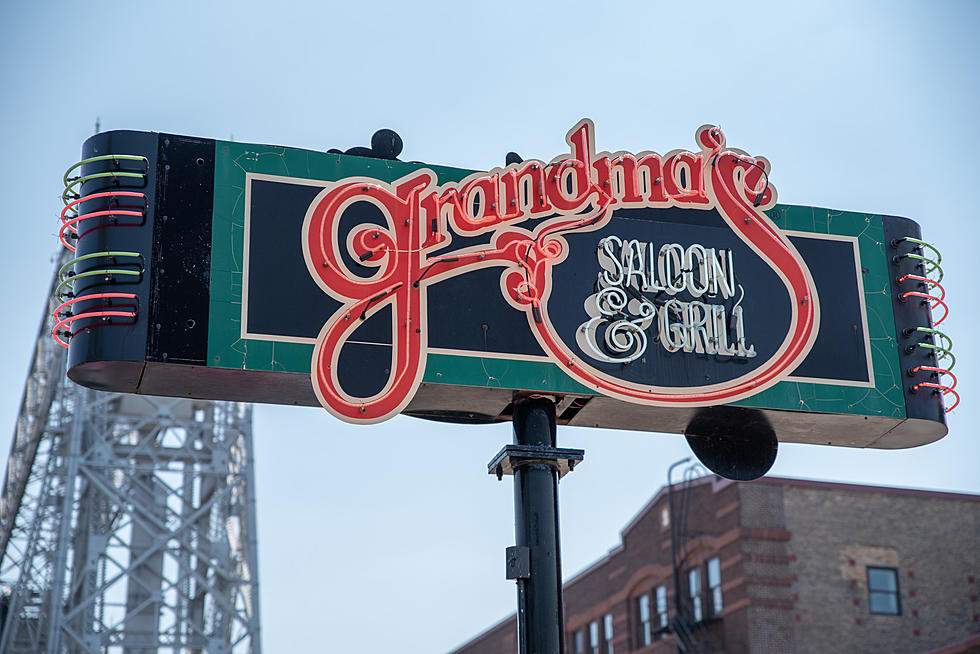 Grandma's Saloon & Grill Closing Part Of Restaurant Temporarily
Nick Cooper, Townsquare Media Duluth
Another restaurant is temporarily shutting down operations due to an employee contracting COVID-19. Grandma's Saloon & Grill will be shutting down parts of the restaurant until further notice.
According to their post, the upstairs patio area will remain open, as they operate with a different kitchen and staff than the downstairs level. They state they will be continuing to deep clean on an "ongoing basis" as the downstairs level remains closed.
Grandma's Saloon & Grill also says they are allowing employees who have had contact with said employee time off to self-quarantine. In the meantime, they are also suspending take-out from this location.
There is no word on when they are going to reopen. You can read their statement in full below:
Grandma's Saloon & Grill is located in the Canal Park area of Duluth at 522 South Lake Avenue. We will continue to monitor the situation and update you accordingly when they reopen.
Enter your number to get our free mobile app
5 Fast Food Restaurants That Need to Come to The Twin Ports