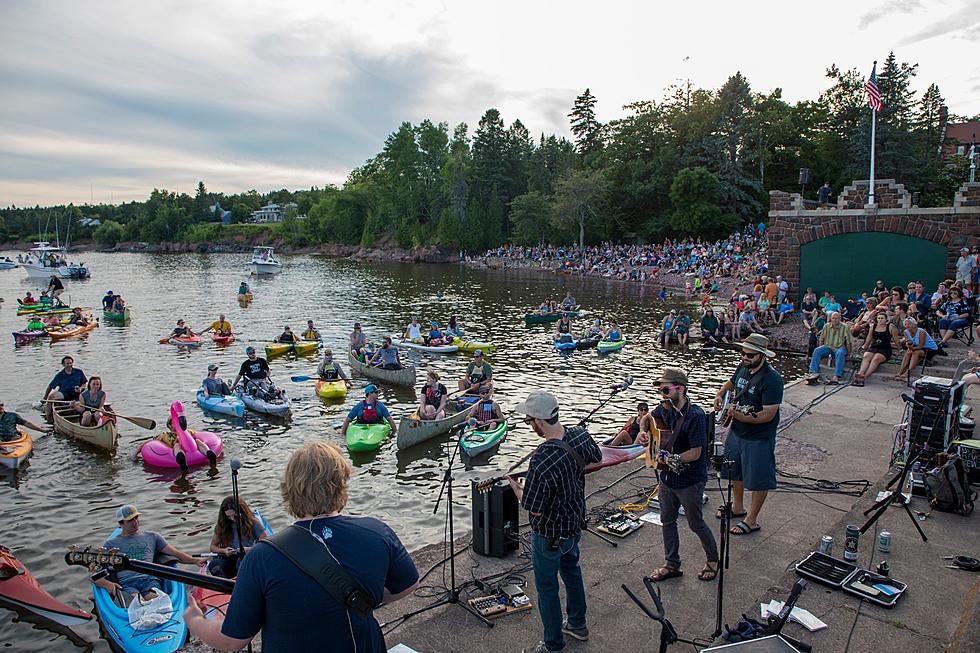 Glensheen's Concert On The Pier is Duluth At It's Finest
Glensheen via Facebook
Last night was a pretty beautiful evening in Duluth. We lucked out because we went out with some friends on their boat to Glensheen's "Free Concert On The Pier." When we arrived I made an observatory joke about how this is definitely the most "Duluth thing you can do." We had a chuckle, and then a couple with a dog paddled by in a canoe. I corrected myself, "Nope, that's the most Duluth thing you can do."
I had never heard about this event before and I wasn't sure what to expect. I was surprised to see a ton of boats, kayaks, paddle boards,  yachts, sail boats, fishing boats, and even float tubes all hanging around listening to the band right off the pier.
People came by sea, and they came by land as well. The pier was full of people, and the beach was filled in pretty nicely too. There was room for more people though, so don't be afraid to come out and check it out.  It really was a fantastic night of weather, and it will be one of those days we will always remember.
We're hoping for good weather next Wednesday because The 40th On The Floor With Big Wave Dave & The Ripples will be playing on July 31st. Be sure to come out if you can and experience it. It's a fun time you'll remember.