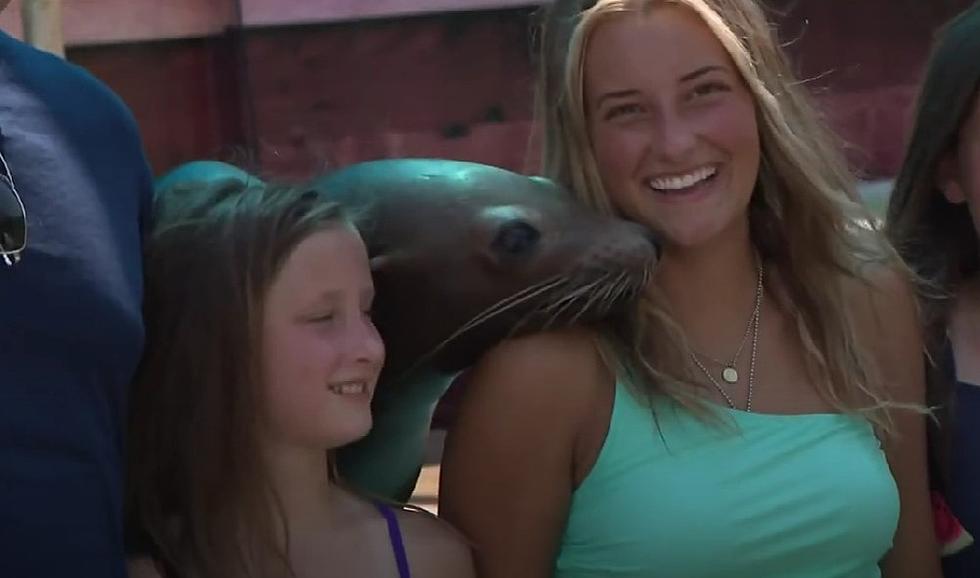 Get Your Photo Taken With A Sea Lion This Weekend In Duluth
KDSK YouTube
There's a pretty fun opportunity coming up this weekend in Duluth. Winter has arrived and we've already started to feel cooped up in our homes. So this makes it the perfect time to get out and do something fun!
The Arrowhead Ice Fishing and Winter Show is coming to the DECC this Friday-Sunday. One of the featured exhibits this year is the Sea Lion Splash Show. They actually bring in two pools, a stage, and three trained sea lions.
I got a chance to speak with Jimmy, one of the trainers who will be here this weekend. They have 7 rescued sea lions, and they are bringing three of them this to the shows at the DECC.  I asked Jimmy what kind of tricks that the sea lions can do and he promised me I wouldn't be disappointed. I found some videos on YouTube and it looks like he's right. It's pretty impressive.
The Sea Lion Splash show happens several times throughout the weekend. On Friday they have shows at 2 and 4 pm. Saturday's shows are 12, 2, 4, and 6PM. Sunday they also have shows at 12 and 2pm. The shows are about 30 minutes long and a fun educational program.
The show is free with admission into the Arrowhead Ice Fishing & Winter Show. Tickets are $10 for adults, $5 for kids 6-17, and 5 and under are free. There are lots of other things to do at the show as well, besides getting great deals on fishing gear.
There also will be an opportunity to get your photo taken with the sea lions at the end of the show for an additional cost. Pictures start at $10, and go up to $25 for an 8X10.
13 Things You Never Knew That Were Invented in Minnesota
There are a handful of things that most Minnesotans know were invented in the state, like SPAM or Post-It notes, but did you know grocery bags with handles is a Minnesota invention? Let's take a look at some other little known Minnesota inventions.