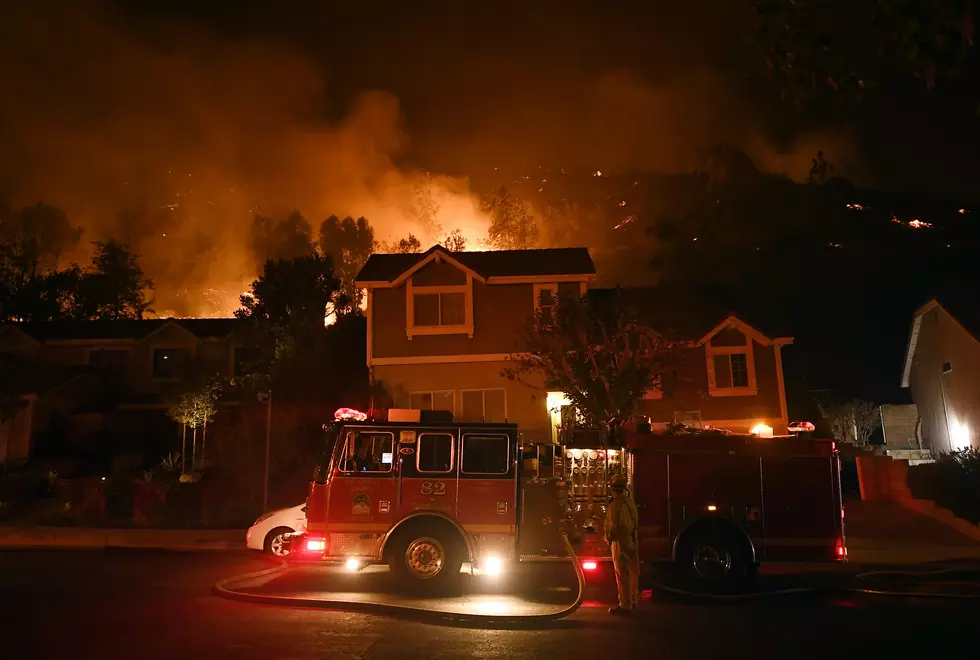 Fire Prevention Week Tips: Cook Safely, Check Alarms, Have A Plan
(Photo by Kevork Djansezian/Getty Images)
Fire Prevention Week is Oct 4th through the 10th. One thing they are stressing is fire prevention in the kitchen.
Why is it this week that is set aside as a fire prevention week? Fire Prevention Week is observed each year during the first full week in October in commemoration of the Great Chicago Fire, which began on October 8, 1871
With families being home more often sometimes people start cooking and forget they have something on the stove. National Fire Prevention website says there are things to remember, keep lids to pans near to put them on greasy foods when you cook them. Take things off the heat and put it to the back to stop fires from starts if you are planning on stepping away.
Which makes it more important to check the batteries in your smoke alarm. Most people wait until they chirp before they change it. Using Daylight Saving Time is the perfect way to remember.
Hometips says when you turn the clocks forward, check or change your smoke alarm battery. According to a checklist from the National Fire Prevention Association, you should have a smoke alarm on every level, and even in every room. You should check it at least once a year but it is better to remember in the spring and fall.
Enter your number to get our free mobile app
Even when I was a homeowner, I failed because my alarms chirped and if they didn't I wouldn't have a set-aside time and found that my batteries were expired or dead. That unnerved me because I thought I was proactive.
Something I discovered is right on the alarm itself is a date that the smoke alarm becomes obsolete. I had smoke alarms on my main floor and 2 of 3 were one year away from me needing a new one. I used to check the smoke alarms every year, but I made a checklist, check the batteries, and then check the alarm expiration date.
The other thing everyone should have is a plan to get out of the house or apartment if there is a fire using some of the tips on the NFPW website:
Draw a map of your home by using their grid with all members of your household, marking two exits from each room and a path to the outside from each exit.
Practice your home fire drill twice a year. Conduct one at night and one during the day with everyone in your home, and practice using different ways out.
Teach children how to escape on their own in case you can't help them.
Make sure the number of your home is clearly marked and easy for the fire department to find.
Close doors behind you as you leave – this may slow the spread of smoke, heat, and fire.
Once you get outside, stay outside. Never go back inside a burning building.
More and more things contribute to starting a fire, know the prevention of fire, and how to escape from a home fire as well.
10 Projects You Can Do Home