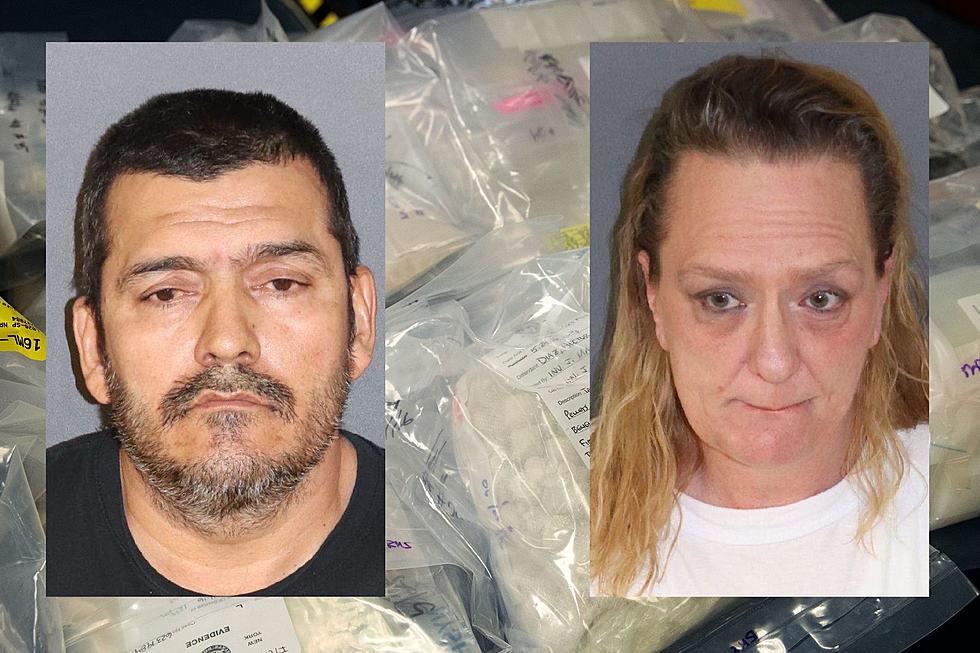 Eveleth Drug Bust Suspect In Country Illegally, Faces Deportation
St. Louis County Jail Roster /Getty Images
Two suspects involved in a drug bust on the Iron Range face multiple charges stemming from their involvement in the situation; one of those suspects faces potential deportation as he was in this country illegally at the time.
Juan Pedro Alapisco-Ochoa, 50,  from Mexico and Rachel Michelle Lofgren, 52,  of Eveleth are currently being held in county jail on charges resulting from the drug bust that occured in Eveleth on March 9. That bust - orchestrated at the residence they were living at on Douglas Avenue - turned up a variety of drugs, paraphernalia, and other "evidence indicating illicit drug distribution".
The Lake Superior Violent Offender Task Force exercised the search warrant they had on the residence. During the search, law enforcement officers confiscated "approximately one pound of suspected methamphetamine and 170 suspected "M30" fentanyl pills". The authorities also discovered that Lofgren and Alapisco-Ochoa "were receiving large quantities of methamphetamine in the mail from the southern United States".
Both suspects were arrested without incident at the scene. During his arrest, Alapisco-Ochoa provided the authorities with a false name and identification. Later analysis of his fingerprints determined that he was currently in the United States illegally and subject to deportation. "Officials with the Department of Homeland Security verified that Alapisco-Ochoa had been previously deported numerous times in the past".
At their initial hearing on March 13, both suspects received their sentencing during an arraignment hearing at the St. Louis County Courthouse in Virginia. Alapisco-Ochoa was charged with First Degree Sales of Methamphetamine and Second Degree Sales of fentanyl. Lofgren was charged with conspiracy to First and Second Degree Sales of a Controlled Substance.
Ten Words Every True Minnesotan Knows
Valleyfair Rides That Might Make You Lose Your Lunch
These rides are not for the faint of heart or stomach
15 Iconic Retail Stores That Don't Exist Anymore (But We Totally Miss Shopping At)