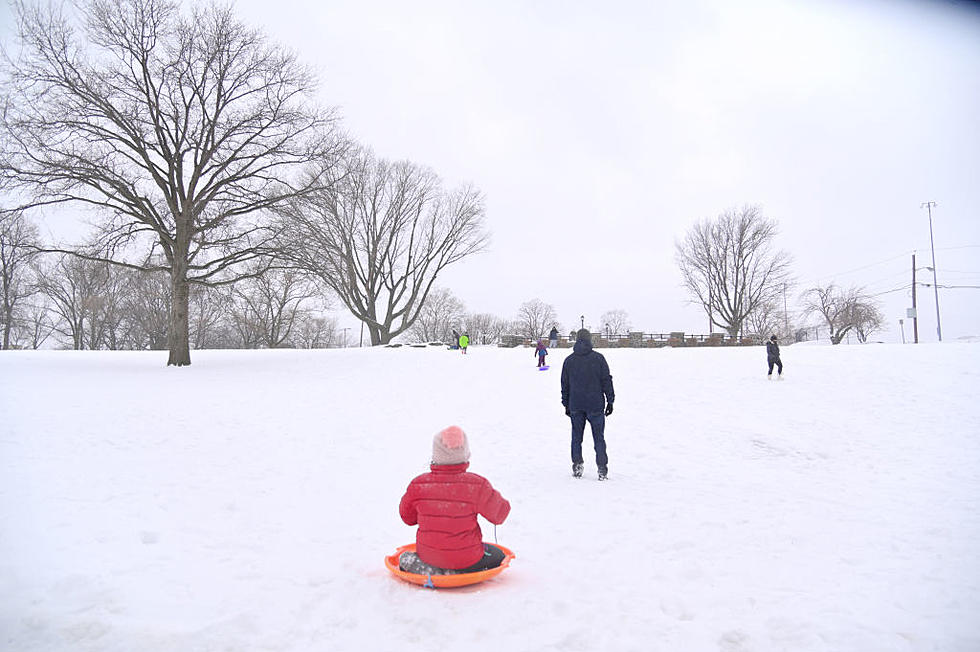 End Of Snow Days? Superior, Wisconsin Schools to Have Weather Related Virtual Learning Day
Getty Images
As a winter storm rages throughout the Northland to kick off the week, you're likely to see familiar sites throughout the area. There will be cars sliding sideways as they attempt to go up a street, there will be cars sliding through stop signs and there will kids outside playing in the snow.
When I was growing up days like this also lead to anticipation of a potential snow day or even the ultimate score, multiple snow days! However, an announcement Monday from Superior Public Schools likely created the ultimate buzzkill for students in that area.
Would Tuesday bring another school closing? Yes! Would it bring a get outside and have some fun snow day? Not so fast, kiddos!
The official announcement was made Monday afternoon on the School District of Superior, WI Facebook page:
Given the weather forecast for tomorrow, we will cancel school again for Tuesday, February 22 and provide virtual learning. All after school activities are postponed or canceled. Please check your email for detailed information. District communication can be found on the district website.
Now, I understand that the COVID-19 pandemic has made virtual learning a necessity at times and students have, for the most part, been very adaptive to this "new normal". However, can't we agree to only use this technology for extended absences from school and not for weather-related days here and there?
Now that virtual learning is available, is this the end of snow days for kids across the Northland? I certainly hope not as they should be able to celebrate snowstorms. Days spent playing outside in the snow when you'd normally be in school are the best days ever.  Heck, there's even a movie about it!
Let's not take this rare opportunity away from our kids. There are plenty of days left in the school year to keep learning on track, I say give them their snow days!
I'm curious if other parents agree and it they'll decide to skip this virtual learning business for a day and let their kids enjoy their day in the snow. It's only one day, right?
10 Reasons Snow Is A Good Thing For Northland Winters
KEEP READING: Get answers to 51 of the most frequently asked weather questions...