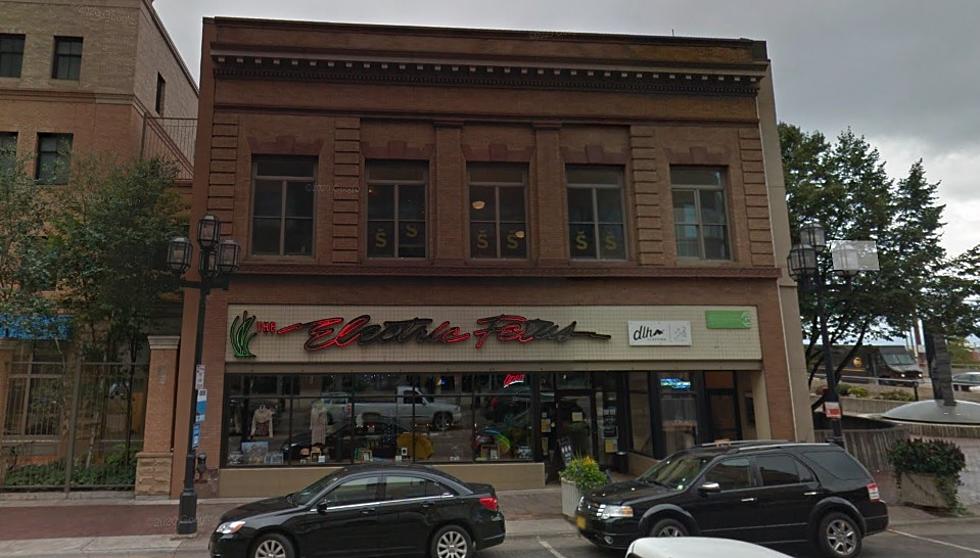 Duluth's Electric Fetus Permanently Closed, Holding Online Inventory Auction
Google Maps
The Electric Fetus, which had been located at 12 E Superior Street in downtown Duluth, has permanently closed their doors. This is an unfortunate turn of events to be sure, but customers now have the opportunity to own a part of the store.
The Electric Fetus announced on their Facebook page that they are holding an online auction and the general public is invited to participate. From consumers to business owners, this online auction has something for everyone.
According to the Wednesday evening announcement:
After closing the doors of our Duluth store this past May, we thought it only right that the store items should get a second life with our incredible, loyal customers. That's why, starting today, we're holding an online auction of assorted inventory, displays, signage, furniture, and more from our beloved Duluth location. Bidding closes on October 11th.
While looking at the what is up for auction, there really is a wide variety of items. Furniture, clothing, jewelry, cabinets, electronics, music and more are all available. There are a total of 159 items that you can bid on right now.
You can click on the button above to access the online auction, which is hosted by Auctions Masters.
As mentioned in the Electric Fetus Facebook post, bidding closes on Monday, October 11. It's also important to note that bidding closes at 6:00 p.m. CST on that date, so if you're looking to swoop in at the last minute to get the items you most desire you'll want do that as close to 6:00 p.m. as possible. Happy Bidding!
50 Famous Brands That No Longer Exist
KEEP LOOKING: See what 50 company logos looked like then and now