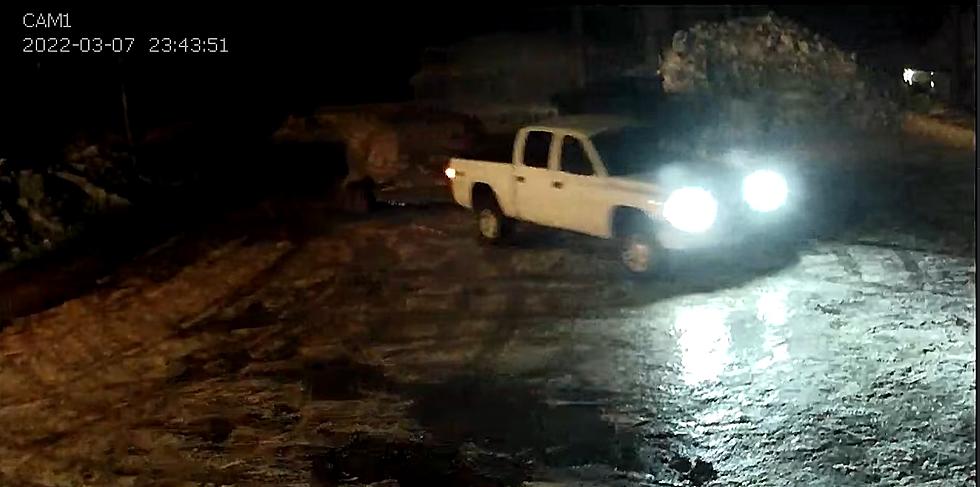 Duluth Police Need Help Identifying Truck Captured On Video
Duluth Police Facebook
The Duluth Police Department is looking for the public's help in identifying a truck that is apparently linked to a crime that took place the night of Monday, March 7 in the Woodland area.
They reached to share the video, along with additional details, on the official Duluth Police Department Facebook page.
While the video itself was captured at night, it is pretty clear and there are still things that may stand out to those familiar with the truck and trailer in question.
The Duluth Police Department is seeking the public's assistance in identifying the individual driving the white truck and pulling a trailer in the below video. This is in relation to a stolen vehicle that started on fire around 10:45 p.m., Monday, March 7 behind the Fryberger Hockey Arena in upper Woodland.
Duluth Police would like anyone with any information on this incident or who may know who this is, to please call 911 and reference case number 22024305.
If you'd prefer, you also have the option of submitting an anonymous tip. This can be done online or by downloading the 'DuluthPD' app, which is available in the Apple Store and at Google Play.
Those with knowledge of the situation can also simply text DPDTIP and your tip to 847411 and reference case number 22024305.
As is always the case with cases like this, the more people that can see the information provided, the better chance there is to identify those involved in the crimes. Even if you don't recognize anything helpful in the video above, please share across your social media platforms so other can have a look.
LOOK: Here are the pets banned in each state
Because the regulation of exotic animals is left to states, some organizations, including The Humane Society of the United States, advocate for federal, standardized legislation that would ban owning large cats, bears, primates, and large poisonous snakes as pets.
Read on to see which pets are banned in your home state, as well as across the nation.
LOOK: See the iconic cars that debuted the year you were born