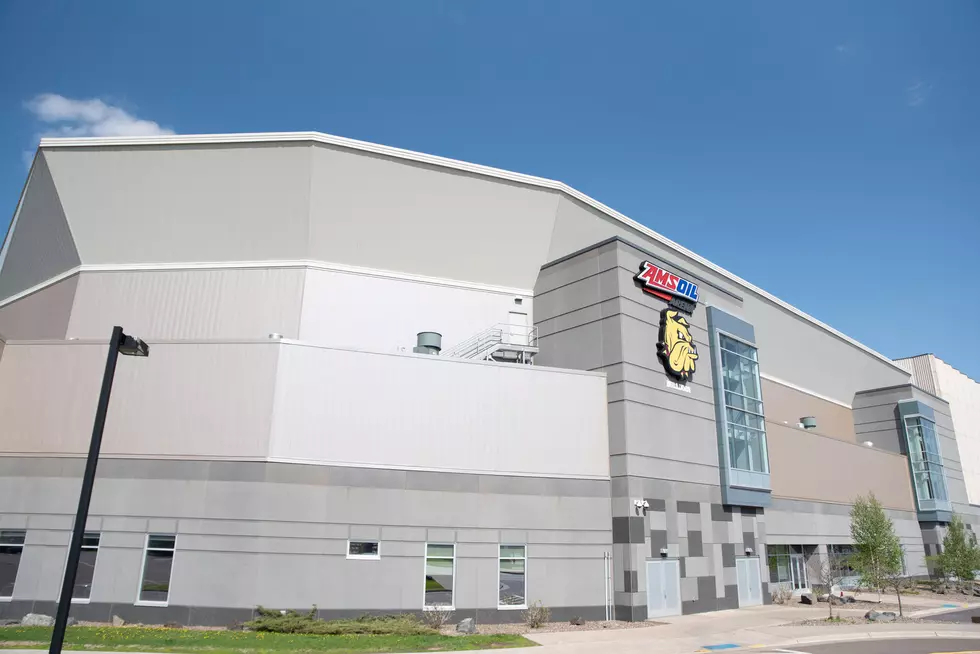 Duluth Entertainment Convention Center Ponders Going to Cashless System for Events
Nick Cooper - TSM Duluth
With concerts and other events once again being scheduled at the Duluth Entertainment Convention Center, they have once again turned their focus on finding ways to reduce lines at beer and concession areas.
Lines for beer and cider were one thing they tried to improve upon earlier this year when they introduced the 'Fast Two' pre-drink ordering system, which allowed concertgoers to buy their first two drinks in advance and get them quicker than had they waited in the regular line.
On Monday, the Director of the DECC posted a question on their official Facebook page, with the hope of getting the public's opinion on going one step further in their quest to reduce wait times:
As a means to move lines quicker, should we go to a cashless system at our concessions and beer stands?
So here is the background as to why...
One of the biggest venue trends of the last two years was to go cashless during events. I was at a recent conference for venue managers and a panelists asked the audience how many are cashless and two-thirds are cashless. I asked the people around why, and the majority said to speed up lines.
In researching this issue, it turns out that the majority of our customers use cash. Which has given me pause now.
Couple of things:
- Guests will still be able to tip
- If guests don't have a card to use, they can use cash at our Box Office to have the cash put on a concession card, which can be used at all locations.
The Director went on to ask those who do only use cash at the DECC, why was that their preference?
After asking for honest feedback on this, may Northland residents have responded. Those who use cash have said things like it helps them from overspending and saves them from ATM or other related fees.
Those who wouldn't mind a cashless system feel it's the way things are going now in many places, so they're already used to it and that it's not hard to adapt once you make the transition.
Others have suggested offering both options, where you'd have a couple cash only lines for alcohol while also maintaining cashless lines. This was something I experienced at an Eric Church concert last year and the cash only booth was actually moving faster. I think that was because Eric draws an overall younger crowd and they're not used to paying with cash at concerts.
Personally, I would like to see both options initially while having a date set when the DECC would go cashless if that's where habits trend. Better yet, I think one thing that would help right away is having vendors stationed throughout the venue selling beer and cider out of smaller tubs filled with ice.
This is what they do at U.S. Bank Stadium, Xcel Energy Center, Target Center and other larger venues and the lines for those vendors are rarely long. Not only that, it also helps reduce the wait time and crowd size at the primary points of purchase.
Whatever they decide, I'm just glad their addressing the issue and I hope they stay consistent and clearly communicate their policy. This summer, I went to a concert at the Minnesota State Fair and all day long at the fair, it was cashless for everything. However, I was not made aware that inside the grandstand, it was the complete opposite and they were only accepting cash. I was not a happy camper waiting in the long line at the one ATM they had on the lower level.
Check Out the Best-Selling Album From the Year You Graduated High School
Do you remember the top album from the year you graduated high school?
Stacker
analyzed
Billboard
data to determine just that, looking at the best-selling album from every year going all the way back to 1956. Sales data is included only from 1992 onward when Nielsen's SoundScan began gathering computerized figures.
Going in chronological order from 1956 to 2020, we present the best-selling album from the year you graduated high school.
LOOK: Best Beers From Every State
To find the best beer in each state and Washington D.C., Stacker
analyzed January 2020 data from BeerAdvocate
, a website that gathers user scores for beer in real-time. BeerAdvocate makes its determinations by compiling consumer ratings for all 50 states and Washington D.C. and applying a weighted rank to each. The weighted rank pulls the beer toward the list's average based on the number of ratings it has and aims to allow lesser-known beers to increase in rank. Only beers with at least 10 rankings to be considered; we took it a step further to only include beers with at least 100 user rankings in our gallery. Keep reading to find out what the best beer is in each of the 50 states and Washington D.C.