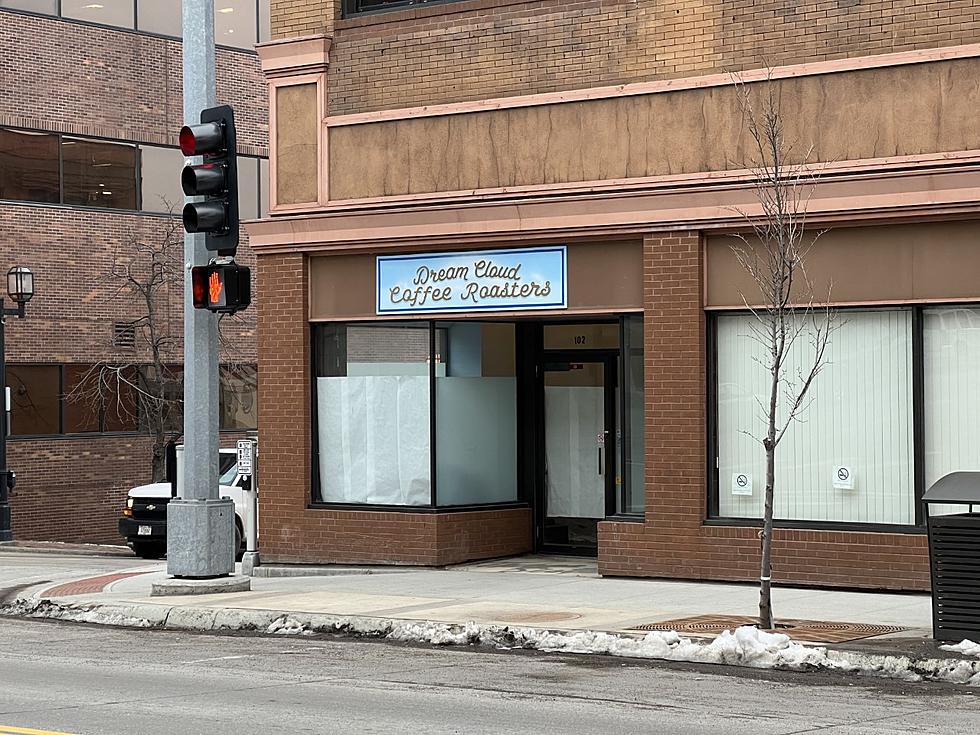 Coming Soon To Duluth's Superior Street: Dream Cloud Coffee Roasters
Nick Cooper
There'll be a new source for that morning (or afternoon) cup of coffee soon in downtown Duluth.  Dream Cloud Coffee Roasters is preparing to open up on Superior Street at some point in "early May".  The business will be taking over the former Lake Superior Bakehouse location at 102 West Superior Street, right next to the current home of CSL Plasma.
The signs for the business went up this week and the owners are prepping the inside to get it ready to welcome customers.
According to details shared on Facebook and on Instagram, customers can expect to find a variety of freshly-roasted coffee and tea options. On their Instagram site, owners Charlie and Emily included a message about their vision for the coffee shop:
"And here we are…
The past year we have learned what healing, growing, patience, love and trusting in a feeling means to us. Dream Cloud coffee roasters officially has a home. A place we've dreamed of to serve our community and bring love, light ,imagination and incredible coffee, art and home to anyone who walks through our doors. We are honored to breath new life into this space. Let the immense joy and dreaming begin.
.
Roasted with love,
Charlie and Emily"
While menus and other information about the business are still forthcoming, it looks like Dream Cloud Coffee Roasters will provide downtown Duluth customers with freshly-sourced and roasted coffees and teas.  And from the looks of it on their Instagram page, they'll be serving those items in hand made ceramic coffee and tea ware.
Again, opening date is scheduled for early May.  For the time being, Dream Cloud Coffee Roasters is instructing people to follow their Instagram page for updates.
The Best Places To Enjoy Outdoor Dining In Duluth
Best Outdoor Dining Spots
Surprising Things You Didn't Know About Pumpkin Spice
From lattes and candy to toilet paper and beauty products, pumpkin spice is everywhere these days. Here are some fun facts you may not have known about everyone's favorite flavor.
The Ten Commandments Of Top The Tater
'Top The Tater' is a staple for us here in the Midwest. I have never met a person who hasn't loved Top The Tater. However, there are people who don't understand the importance of how to eat it, and how to properly respect the little green container of joy.