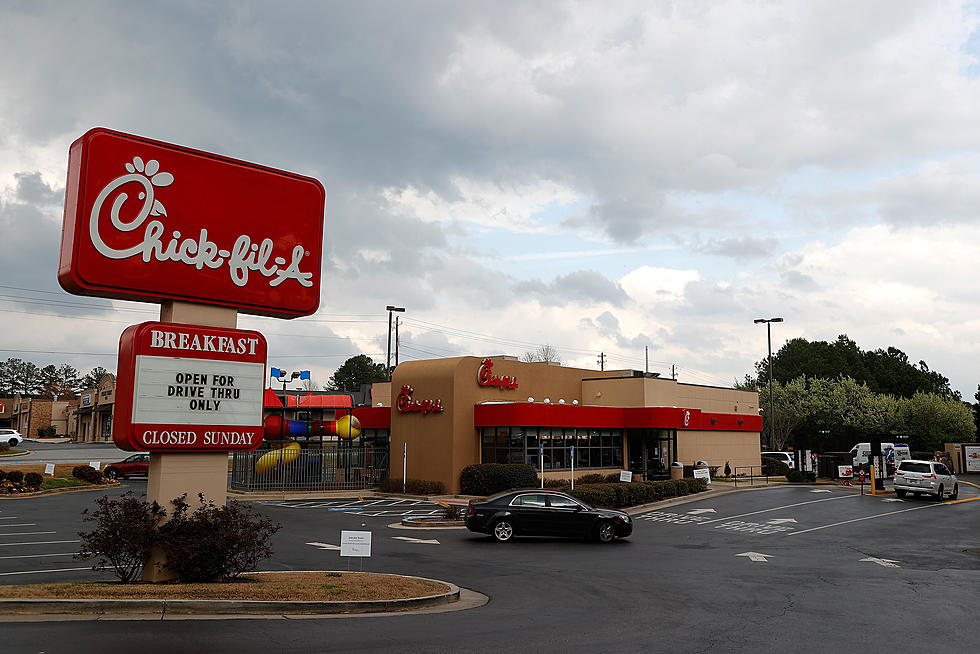 Chick-fil-A Advertises For 'Duluth, MN' Delivery Drivers
Getty Images
Okay Twin Ports, we've been down this road before.  The long-standing question of whether or not Chick-fil-A is coming to Duluth has a new wrinkle:  Two job search websites have a current listing for delivery driver positions for Chick-fil-A in "Duluth, MN". Both tarta.ai and recruit.net currently have listings advertising for this position - which pays "up to $16 an hour plus tips".
Can it be that the uber-popular fast food restaurant that specializes in chicken sandwiches is finally giving in to social media pleas and opening up a location in the Twin Ports?
Could be.  Or, it could be a typo.
Chick-fil-A operates fast food locations in Duluth, Georgia - three of them to be exact.  While it might be tempting to get excited, glance at an online menu, and start drooling over what you plan for your first order through the drive through, it's probably a better bet to be practical.
More than likely it's a typo.  I can't tell you the number of times over the years I've had people confuse my location in Duluth, Minnesota for the city in the southern states that has the same name - but different state:  Duluth, Georgia.
Knowing that people often confuse Duluth, Minnesota for Duluth, Georgia, it's easy to see how a mistake on a job listing like this could happen. So, we probably shouldn't get our hopes up any time soon.
It's safe to say that one of three things is accurate about this situation:  (1) Chick-fil-A really is finally opening a location in Duluth, Minnesota, (2) someone made a typo with the state, or (3) Chick-fil-A is going to start delivery service to Duluth, Minnesota from Duluth, Georgia.  (Can you imagine how cold that food would be when it got here?)
You decide.
5 Fast Food Restaurants That Need to Come to The Twin Ports
Six Duluth / Superior Restaurants Featured On Diners, Drive-Ins And Dives
50 Most Popular Chain Restaurants in America
YouGov investigated the most popular dining brands in the country, and Stacker compiled the list to give readers context on the findings. Read on to look through America's vast and divergent variety of restaurants—maybe you'll even find a favorite or two.