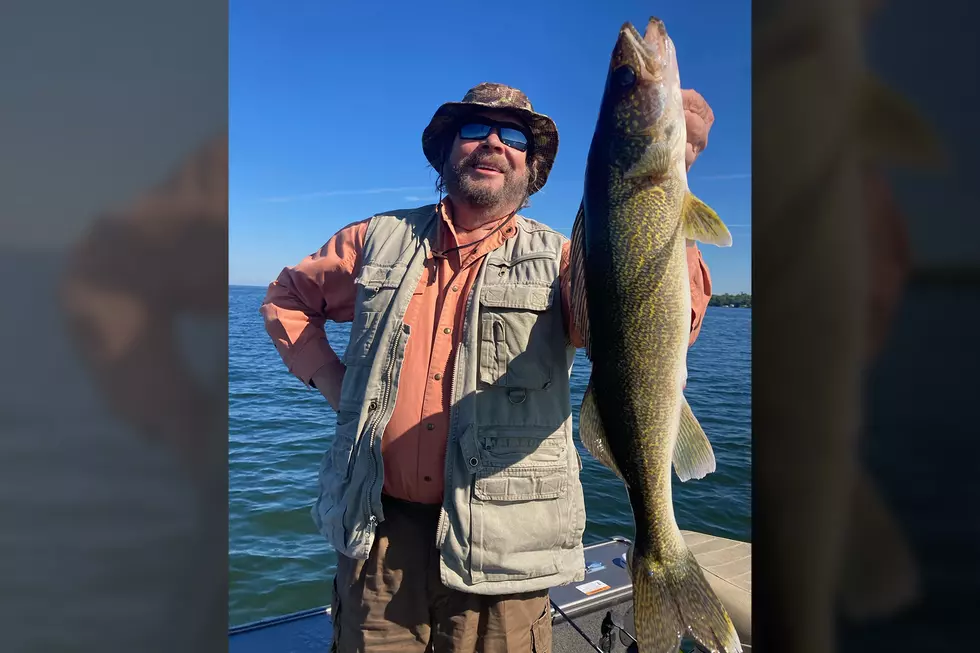 Check The Pics: Hank Williams Jr Fishes Minnesota Lake For The 3rd Time In A Year
Hank Williams Jr FB/Twitter
You could say that fishing Minnesota lakes for walleye is becoming sort of a 'family tradition' for a certain famous country singer.  (See what we did there?)
For the third time in a year, Hank Williams Jr shared pictures of himself catching the "big ones" on a Minnesota lake.  On August 30, Hank posted two different pictures of himself holding his catch with the caption "Fishing in Minnesota".
From the looks of the pictures - and depending on how much longer he stayed out on the lake - it should be good eating at the cabin tonight.
This trip marks the third time that Hank Williams Jr has shared pictures of himself fishing, with captions declaring he was in the "land of 10,000 lakes". Only two months ago - at the end of June, Hank posted similar pictures to Facebook and Twitter.  And it was almost a year ago from today that Hank shared his catch to social media and including his wishes for a "Happy Labor Day Weekend".
And while we can't be exactly sure, like we pointed out in June, it at least looks like Hank WIlliams Jr is doing his fishing in the Brainerd Lakes, Cross Lakes, and Mille Lacs Lake area.  Because he doesn't specify his exact location (other than the state), we're only left to guess.  But, Hank Jr has been known to frequent that part of the state.  In fact, I have observed some private posts on social media friends of mine that shared personal pictures that hunting and outdoor store business owners in the area posted the last few trips; those outdoor stores were located in that part of the state so we can only assume that this trip is happening near there again, too.
Things That Might Surprise First Time Minnesota Visitors
10 Words & Phrases You Will Only Hear In Minnesota And Wisconsin
Ten Words Every True Minnesotan Knows