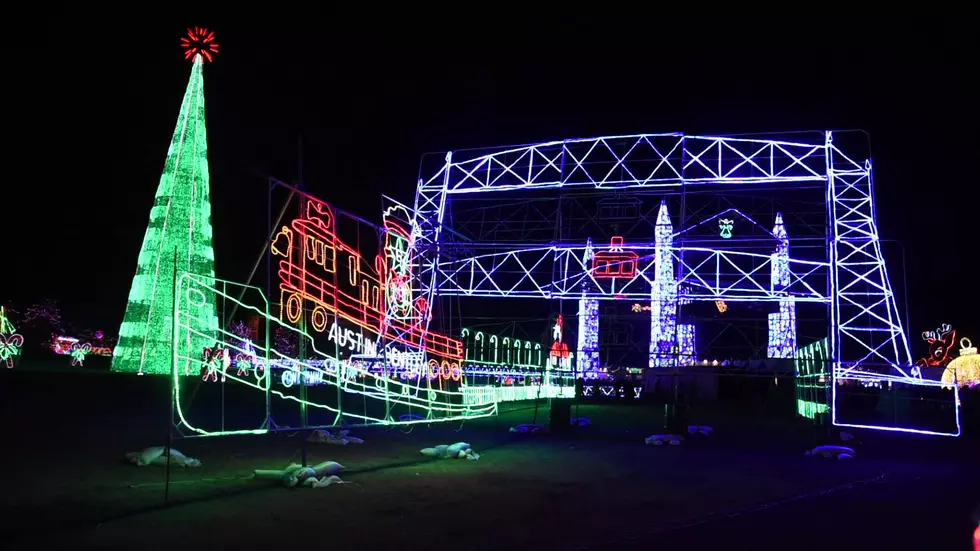 Bentleyville Erects Tree for the Unusual 2020 Season
Photo: Nick Cooper/TSM
Bentleyville will operate a little differently this year, but the show will go on! And the centerpiece of the holiday attraction is up.
Bentleyville will be a drive-thru event this year, and there will be a $10 charge for entrance. Setup for the yearly event is underway with crews erecting the 128-foot, 17 ton Christmas Tree.
The tree, made of several segments that are stacked, is covered in 150,000 LED lights that change color and rotate patterns throughout the night and is the biggest.
A group of volunteers is getting all the other lighting displays ready and making the necessary changes to Bayfront for the event to be a drive-thru this year because of the COVID-19 pandemic.
Enter your number to get our free mobile app
Bentleyville opens for the season on November, 21st and goes through December, 27th. The Tour of Lights will be open Sunday - Thursday from 5 PM - 9 PM and Friday and Saturday from 5 PM - 10 PM.
Admission has been free in years past, but a $10 fee will need to be charged this year, the fee covers the cost of one vehicle (20-feet or less), and kids 10 and under will get a new knit hat.
Northland Halloween Attractions and Events Still Happening During The Pandemic