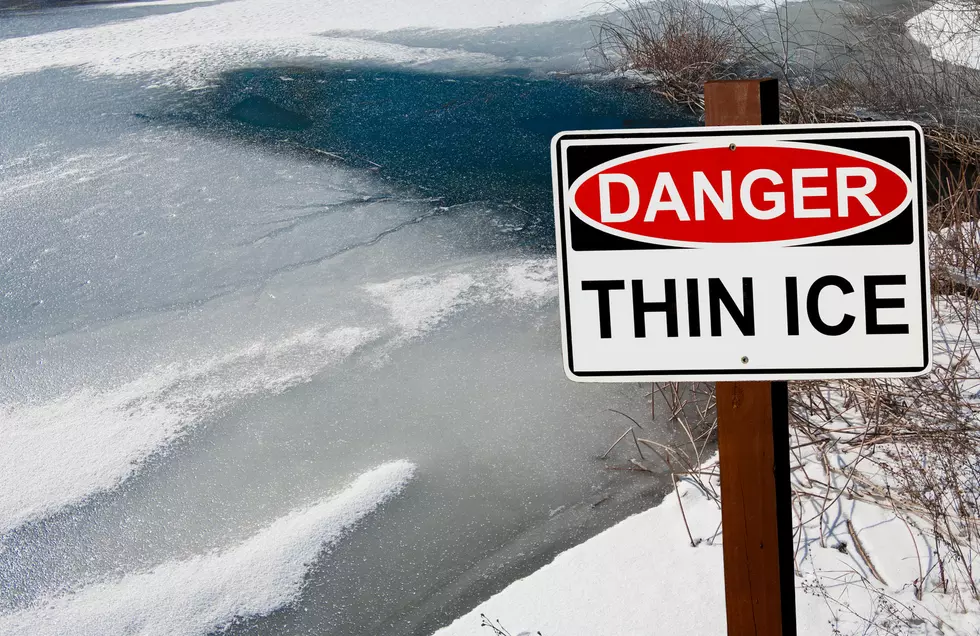 Be Careful Around Newly Formed Ice in the Northland
wakr10
With temps fluctuating and random snowfall taking place in the Northland, ice thickness is highly variable at this time of year. In areas where there isn't ice, the water is dangerously cold and falling into it could turn fatal in a hurry.
"The first ice-fishing trip of the season is exciting, but there's no fish that is worth falling through the ice," said Rodmen Smith, director of the DNR Enforcement Division. "Vigilance around the water at this time of year isn't just a good idea – it's an absolute necessity."
The bottom line for anglers and others who recreate on the ice is to stay on shore until there's at least 4 inches of new, clear ice. Also, because ice thickness can fluctuate on a single body of water, ice thickness should be checked every 150 feet.
While no ice should be considered 100% safe, following these guidelines can help minimize risk:
Always wear a life jacket or float coat on the ice (except when in a vehicle).
Carry ice picks, rope, an ice chisel and tape measure.
Check ice thickness at regular intervals; conditions can change quickly.
Bring a cell phone or personal locator beacon.
Don't go out alone; let someone know about trip plans and expected return time.
Before heading out, inquire about conditions and known hazards with local experts.
Enter your number to get our free mobile app
Also, please remember the following minimum ice thickness guidelines for new, clear ice:
4 inches for ice fishing or other activities on foot.
5-7 inches for a snowmobile or all-terrain vehicle.
8-12 inches for a car or small pickup.
12-15 inches for a medium truck.
Double these minimums for white or snow-covered ice.
Every year it seems we read or hear about somebody falling through the ice, which can turn tragic. It's always best to play it safe due to the unpredictable nature of ice covered bodies of water.
You can follow the link below to access the Minnesota DNR's Ice Safety page.
11 Things To Have In Your Car For Northland Winters