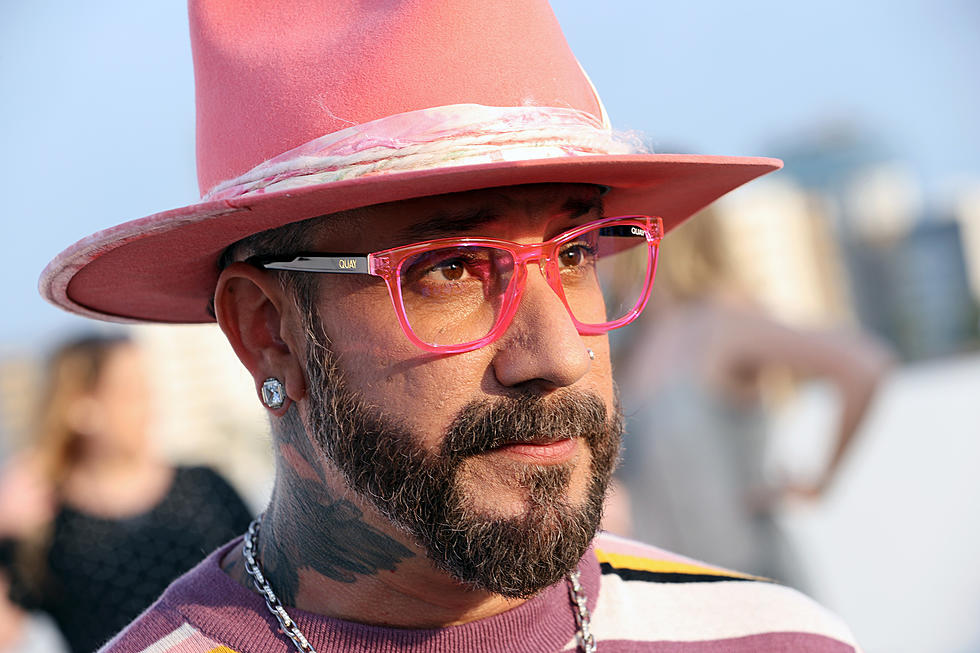 Backstreet Boy Member AJ McLean Spends Weekend In Duluth
Kevin Winter, Getty Images
This might be the best thing ever: a member of the Backstreet Boys was in Duluth over the weekend and he loved it!
Not only was AJ McLean of the Backstreet Boys in Duluth over the weekend, but he decided to document the entire thing on social media. That is how fan girls everywhere (like myself) found out that he was in the area.
You might be thinking this is a little random. What is a member of one of the most iconic bands of all time doing hanging out in the Twin Ports? He was in a wedding! It seems like celebrities are just like us.
This saga all began a few days ago, when the boy band member shared a video of himself on what looks like a porch of some sort. In the video, he talks about how he is attending a wedding for one of his best friends and how early he has to get up to attend said wedding.
In the video, he mentions that he is going to Duluth and says that he has to take a few flights to get there. He doesn't mention if it is the Duluth in Minnesota or Georgia, although we now know which one he was referring to. In this video, he also says that Duluth is in "BFE" which we are going to try not to take offense to. Ha! Please note the video has offensive language.
It seems AJ had a change of heart about Duluth because the same night, he posted a video from Duluth, saying that he had never seen something "so serene and beautiful" in all his life as Lake Superior. He must have been staying somewhere near the water, as he said that the lake was his view for his stay.
In his third TikTok video about Duluth, he finally shows off his pipes. He sings about how there aren't any Ubers to take him to the wedding he is in. Ha! The song is pretty catchy and all in good fun. In the caption, he says he is joking and calls Duluth a beautiful town. This video also contains sensitive language.
We can't even be mad about this one because it is a Backstreet Boy singing on the streets of Duluth about Duluth! Despite the Uber debacle, it really does seem like he had a great time and likes the area, so maybe he will come back again soon. If he does, I hope he brings the entire band next time!
In case you are wondering, he did indeed make it to the wedding, posting a fourth and final video about Duluth and in Duluth. In it, the groomsman are seen hanging out in their casual clothes and by the end of the video, they are looking sharp in their suits.
By the way, AJ McLean has over one-million followers on TikTok so that means a whole bunch of people got to learn all about Duluth over the weekend. That is pretty good marketing if you ask me!
I used to LOVE the Backstreet Boys. I went to their concerts and made signs so this was pretty cool, even if I didn't see him with my own eyes!
Celebrity Kids Who Look Exactly Like Their Famous Parents
25 Reality Stars You Can Find On Cameo
Celebrities Who Have Their Own Cooking Shows