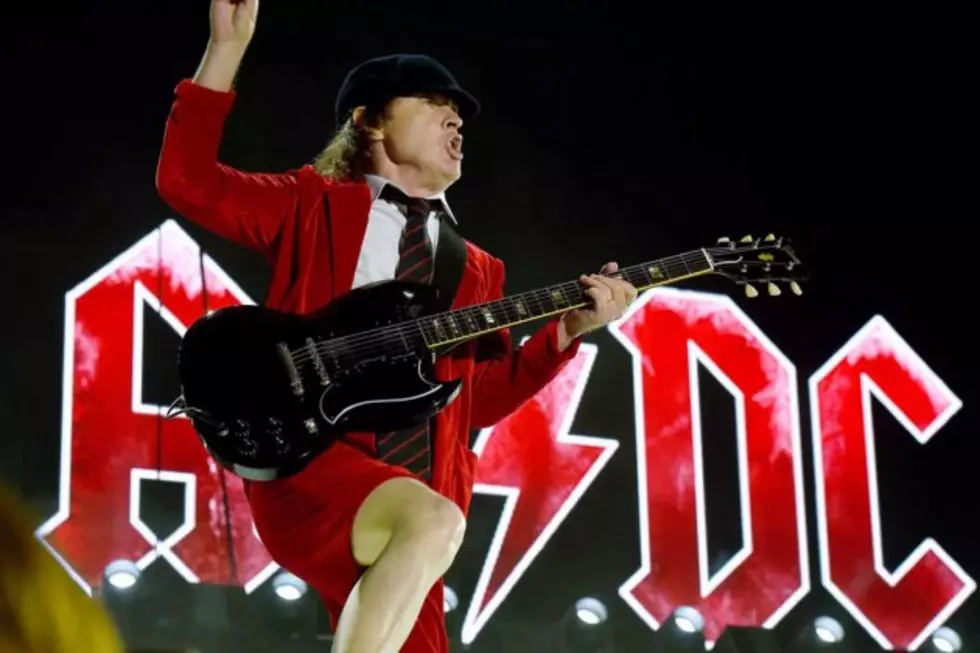 AC/DC Finally Joins Spotify, Other Streaming Services
Kevin Winter, Getty Images
AC/DC have finally decided that allowing their music to be featured on streaming services such as Spotify and Apple Music ain't no riddle man... to them it now makes good, good sense.
According to the New York Times, the legendary Australian group's songs and albums will begin to appear on these platforms as early as today. (We're currently enjoying "Moneytalks" on Spotify, where the band's entire catalog already seems to be available.)
Emboldened by, and perhaps looking to extend, their incredible track record of physical album sales (72 million and counting in the U.S. alone, according to the Recording Industry Association of America), AC/DC are clearly comfortable being the last holdouts when it comes to new methods of digital distribution. They didn't make their music available on iTunes until November of 2012, long after similarly late-adopting peers such as Led Zeppelin, the Beatles and Metallica joined the popular Apple service.
Back in 2008, vocalist Brian Johnson described iTunes as "a monster" that was "going to kill music if they're not careful" during an interview with Reuters. Speaking to the UK's Daily Telegraph that same year, guitarist Angus Young clarified those thoughts a bit, saying, "If we were on iTunes, we know a certain percentage of people would only download two or three songs from the album — and we don't think that represents us musically."
"We're just talking about the future / Forget about the past / It'll always be with us / It's never gonna die / Never gonna die / Rock 'n' roll ain't noise pollution / Rock 'n' roll ain't gonna die / Rock 'n' roll ain't noise pollution / Rock 'n' roll is just rock 'n' roll"
AC/DC Albums - Ranked Worst to Best
AC/DC Discuss the State of Rock and Roll