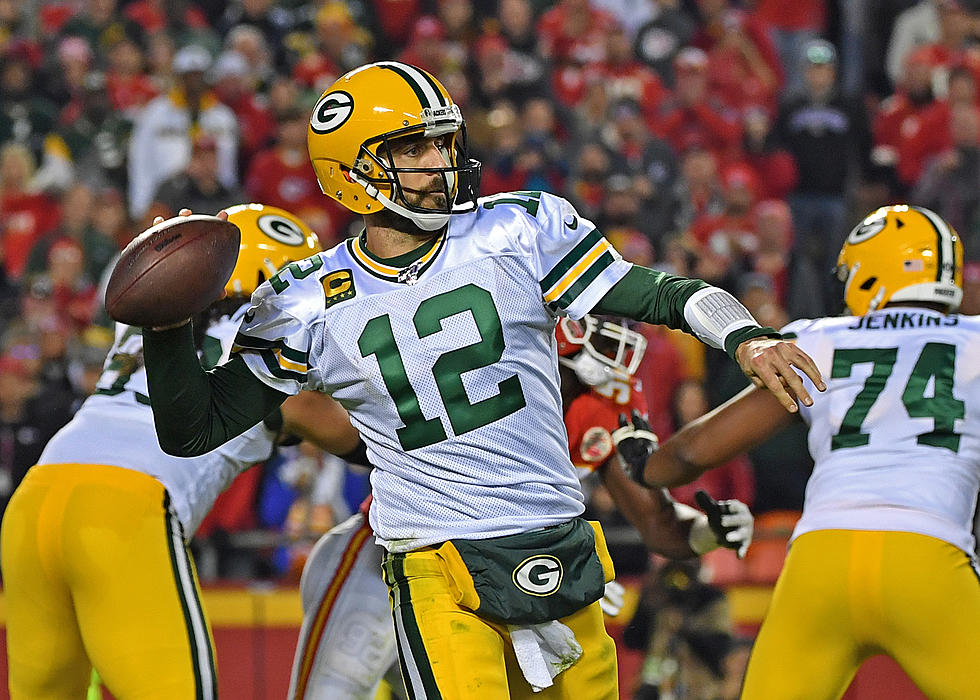 Aaron Rodgers Did Something That Says He'll Be Back
(Photo by Peter Aiken/Getty Images)
The story of reigning MVP Aaron Rodgers has dominated the NFL headlines for weeks now, but he might have just tipped his hat to his decision.
What is he going to do? I'm not even sure what he wants. He hasn't really said in public, but then again, Aaron Rodgers is one of the best at working the media to say something or get what he wants. Does he want money? I don't think so. Does he want some support? If what form? Maybe on the field, maybe to have his back.
Aaron has been crabbing for months, even years he wants some weapons. I have to agree with him. If he had a deep threat and a couple of good inside men, he would have finally had something he could open up the field with. I think Aaron Rodgers looks at the Minnesota Vikings and wants that. A solid defense (except for 2020) and many weapons in order to create plays.
Ok, so hears what I found out. According to The Score Wisconsin, which operates out of the Appleton-Oshkosh area, Rodgers just renewed his membership to Green Bay Country Club for the year. Why would he do that if he is leaving the area?
Ok, I agree, he can afford to get a membership and leave and never use it. Why would he go through the effort of getting the membership, only to let it expire without using it. I think he is just making a point and embarrassing the Packer Management to maybe get a good WR or another utility man.
So, does this mean he is staying, but toying with the Packers, or is he just doing what Favre did and as you get older not wanting to go to any practices so far away from the season? I think that the more NFL players that do that, the more get hurt. This could be a great idea or could end in tragedy, after two great seasons.
6 Best Green Bay Packers Quarterbacks
Five Best Minnesota Vikings Quarterbacks