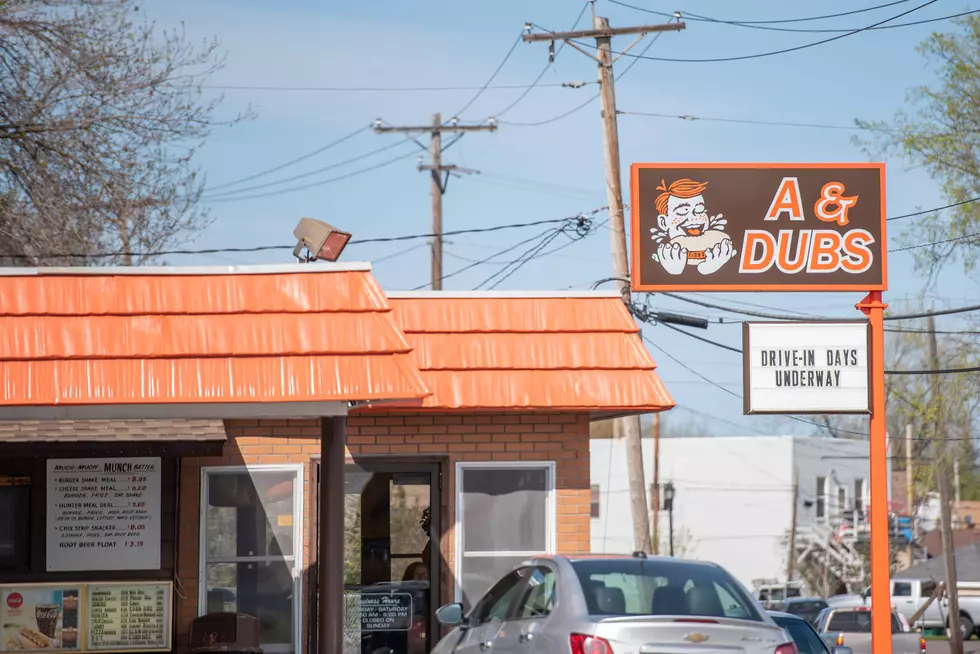 A & Dubs In Duluth Has A Target Opening Date
Nick Cooper, Townsquare Media Duluth
One of the best parts of spring in the Northland is all of the amazing seasonal businesses that open when the weather gets warmer. Now, one of the seasonal favorites has announced their opening date.
Gordy's Hi-Hat is a great example of this. The staple usually opens sometime in March, which means it doesn't always feel like spring. This year was no different, with an opening date of March 23rd. Yum!
Another seasonal staple is the Portland Malt Shoppe. The spot is located right along the shores of Lake Superior and sells malts, ice cream and other sweet treats. They usually open a bit later than Gordy's Hi-Hat. This year they opened on April 20th.
Closing out the trifecta of seasonal business is Duluth favorite A & Dubs. The drive-in is located at 3131 West 3rd Street in Duluth. This seasonal business usually opens around Mother's Day but this year, things are a bit different.
A & Dubs will not be opening around Mother's Day this season. The holiday has already come and gone. The good news is they will be opening this month, so just a few weeks later than usual.
The business announced their "target" opening date on their Facebook page recently. This means they might open earlier or later but they have a date they are shooting to open by.
This is great news! Locals flooded the comments section sharing their excitement and sharing what they are going to order first. Menu items include classics like burgers, chicken sandwiches, onion rings and American favorites. They also have hot dogs, basket meals and root beer floats.
As for when they close, they usually close up shop a few weeks after Labor Day, which means you have a solid amount of time to soak up the sunshine and grab some good food. The drive-in even hosts events from time to time, like car shows and things of that nature.
Last year when announcing their opening date, they asked everyone to be patient because they get so busy when they first open. Due to the late opening, there is no doubt it will be another busy opening.
In other food-related news, a new restaurant is opening in Superior - with a twist. Bucktales Cantina is opening in the location where Shorty's Pizza & Smoked Meat used to be. They also bought the recipes when they bought the building, so they are going to have Mexican food and some classics from the former restaurant.
Shorty's was on Diners, Drive-Ins & Dives a few different times and was a favorite among locals. They abruptly closed last year without notice, stating they couldn't provide the service their customers deserved. I am so glad it's back in some capacity.
Things You'll Never Hear Someone In The Twin Ports Say In The Springtime
Things You'll Never Hear Someone In The Twin Ports Say In The Springtime