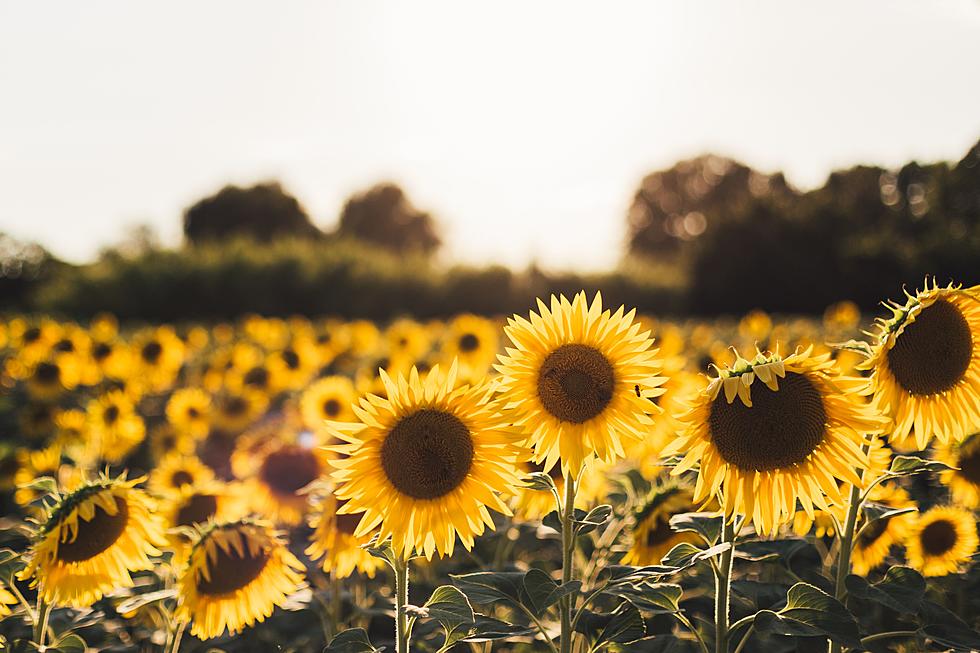 Stunning Sunflower Fields You Have to Visit Across Minnesota
Jordan Cormack, Unsplash
We're right in the middle of peak sunflower season in Minnesota. They're beautiful flowers, so whether you'd just like to go admire them or you're looking for a good photo-op, we have a few spots you can check out.
Sunflowers are in full bloom in Minnesota around August and September, so we have a little bit of time to visit.
Brand Farms - Farmington
Brand Farms is located in Farmington. I've been to Brand Farms for apple picking and it's a great place. But honestly, I didn't know they had a sunflower field until today! The sunflower fields can be visited weekdays 4 PM to dusk and weekends 10 AM to dusk.
Green Barn Garden Center - Isanti
Green Barn Garden Center in Isanti has their sunflower fields open! There are props that you can use for a photoshoot in the sunflower fields too. They even have food trucks and entertainment at the garden center sometimes. Make sure to check their website for when they're open.
Treasured Haven Farm - Rush City
Treasured Have Farm in Rush City has a few sunflower fields that are still blooming and ready to be visited. It seems the best place to stay updated on the blooming process is on their Facebook page or website.
Waldoch Farm - Lino Lakes
Waldoch Farm Garden Center is a part of the Joyer Adventure Farm. It sounds like if you want to visit the sunflower field you have to buy tickets to Joyer Adventure Farm, but it looks really fun so you could totally make a day out of it.
Minnesota Cabin on Lake Superior is the Sexiest Airbnb
I would argue that this Minnesota Airbnb that's right by Lake Superior is the sexiest Airbnb in the state. Check out the pictures.