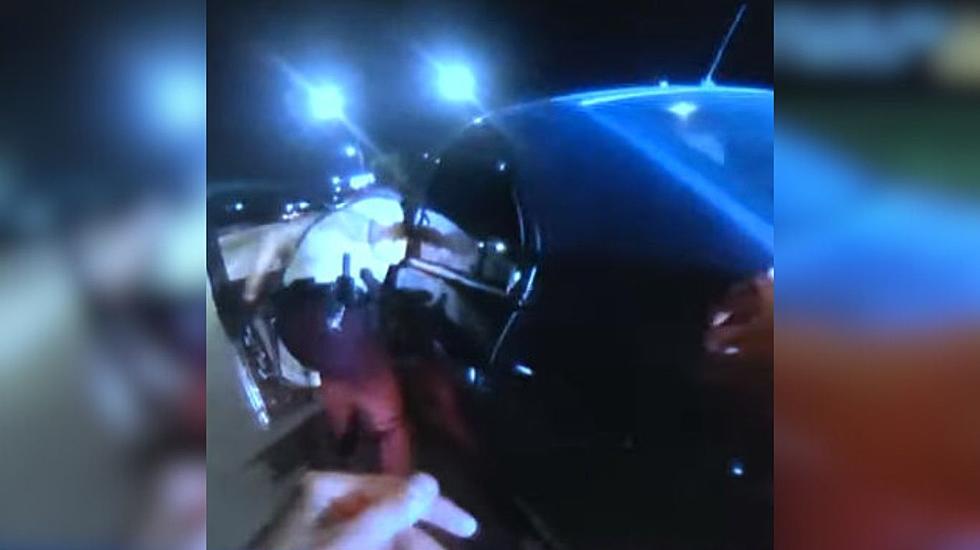 BCA ID's Minnesota Troopers Involved in I-94 Fatal Shooting
Minnesota Department of Public Safety/Canva
Minneapolis, MN (KROC-AM News)- The Minnesota BCA has identified the State Troopers involved in the fatal shooting of a motorist on I-94 in Minneapolis earlier this week. 
The state agency, which is leading the investigation, responded to the shooting on the north-Minneapolis freeway early Monday morning. The Hennepin County Medical Examiner earlier this week identified the motorist as 33-year-old Ricky Cobb II of St. Cloud. 
A news release issued Thursday morning identifies the State Trooper who shot Cobb II as Ryan Londregan, who officials say has about 18 months of law enforcement experience. The other troopers involved in the deadly use of force incident are identified as Garrett Erickson, who has three years of law enforcement experience, and Brett Seide, who's been serving as an officer of the law for two years. 
The BCA also released more details regarding the events that led up to and followed the shooting. The preliminary investigation indicates Trooper Seide pulled the vehicle Cobb was driving over for not having working tail lights around 1:50 a.m. 
Troopers Londregan and Erickson then responded to the traffic stop once they learned Cobb had an active arrest warrant for a felony order-for-protection violation issued by Ramsey County. The publicly-available footage of the incident shows Cobb refusing to exit the vehicle and resisting trooper's attempts to physically remove him from the car. 
At that point Trooper Londregan fired his service weapon and Cobb drove off knocking down Troopers Londregan and Seide in the process, the news release says. The troopers followed Cobb's vehicle and saw it begin to slow along the median wall of I-94. 
Once they caught up to the vehicle troopers began life-saving measures that were unsuccessful. The BCA says investigators obtained the car Cobb was driving and found a handgun in the back seat area on the floor behind the center council. 
Investigators also found shell casings and a cell phone in the vehicle. Cobb is never seen holding the gun in the dash camera and body-worn camera videos, the news release says. 
Troopers Londregan and Seide went to a hospital where they were evaluated then released. The BCA says its agents are continuing to investigate the deadly use-of-force incident.
20 States With The Worst Roads In The Country