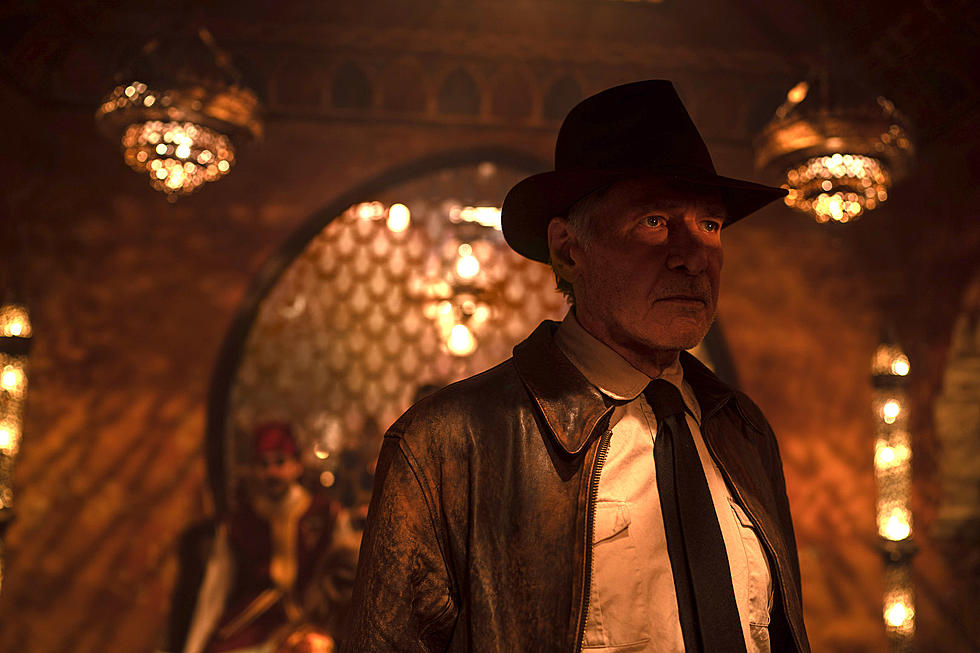 'Indiana Jones 5' Announces Early Premiere Date
Lucasfilm
Indiana Jones is headed to Cannes.
The most important film festival in the world (and Disney) announced today that the upcoming fifth Indiana Jones adventure, Indiana Jones and the Dial of Destiny, will make its world premiere at the Cannes Film Festival next month, out of the festival's main competition. The Cannes premiere will come about six weeks before Dial of Destiny will open in theaters around the country.
Here was director James Mangold's statement on the news:
"In 1995, I was honored to come to Cannes with my first film as part of Director's Fortnite. Twenty-eight years later, I am proud to return with a slightly larger spectacle. My legendary collaborators and I are very excited to share a brand new and final Indiana Jones adventure with you!"
Mangold wrote and directed the film. Dial of Destiny is the first Indiana Jones that wasn't directed by Steven Spielberg, although he does remain involved in the film as an executive producer.
READ MORE: Watch the latest Indiana Jones and the Dial of Destiny Trailer
Before you get too excited about Indiana Jones and the Dial of Destiny going to Cannes suggesting it is somehow a masterpiece or a major work of cinema, you should know: Indiana Jones and the Kingdom of the Crystal Skull also premiered at Cannes back in 2008. And I think we all remember how that turned out.
Here is the new film's official synopsis:
Harrison Ford returns to the role of the legendary hero archaeologist for this fifth installment of the iconic franchise. Starring along with Ford are Phoebe Waller-Bridge ("Fleabag"), Antonio Banderas ("Pain and Glory"), John Rhys-Davies ("Raiders of the Lost Ark"), Shaunette Renee Wilson ("Black Panther"), Thomas Kretschmann ("Das Boot"), Toby Jones ("Jurassic World: Fallen Kingdom"), Boyd Holbrook ("Logan"), Oliver Richters ("Black Widow"), Ethann Isidore ("Mortel") and Mads Mikkelsen ("Fantastic Beasts: The Secrets of Dumbledore"). Directed by James Mangold, the film is produced by Kathleen Kennedy, Frank Marshall and Simon Emanuel, with Steven Spielberg and George Lucas serving as executive producers. John Williams, who has scored each Indy adventure since the original "Raiders of the Lost Ark" in 1981, is once again composing the score.
Indiana Jones and the Dial of Destiny will premiere at Cannes on May 18. It's scheduled to open in theaters everywhere on June 30.
10 Weird Titles That Beloved Movies Almost Used
These iconic films almost had some not-so-iconic titles.