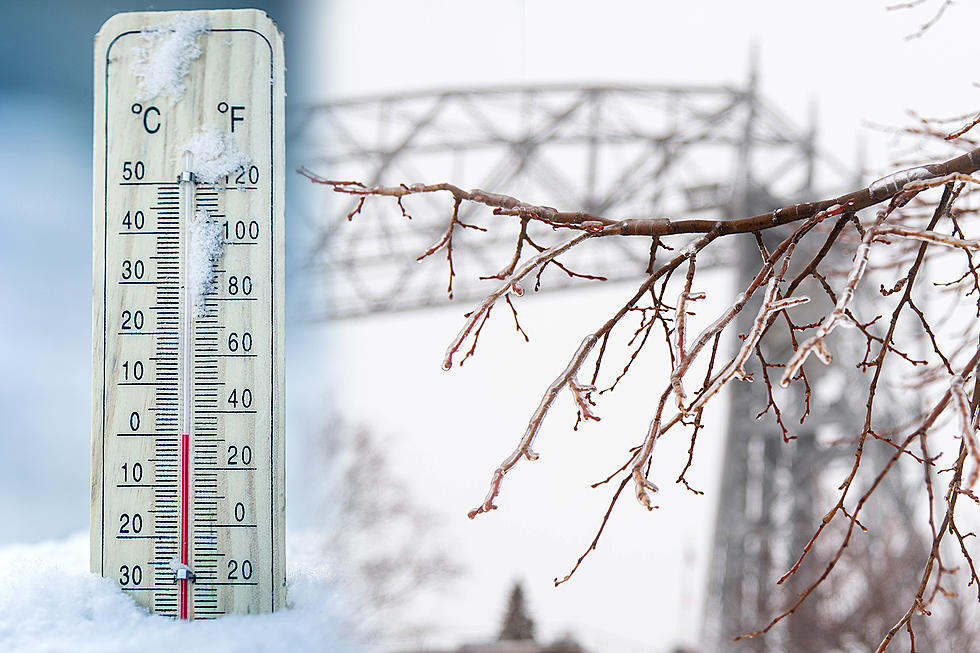 How Abnormal Are This Week's Wintry Temperatures For Duluth?
MarianVejcik / Nick Cooper - TSM Duluth
After an unseasonably warm stretch of days last week, the Northland was brought back to reality with what some are jokingly calling "third winter" as daytime high temperatures plummeted by about 30 degrees in a matter of a couple of days and snow returned.
Duluth, for example, saw an officially recorded high temperature of 69 degrees on Wednesday, April 12. That was the warmest of a 6-day stretch of weather where it got above 50 degrees in Duluth.
Just four days removed from that near-70-degree day, Duluth recorded a daytime high of only 33 degrees to close out the weekend. Yep, a whole 36 degrees colder on Sunday than it was on Wednesday.
With that drop into the 30s as we enter the second half of April, how abnormal is it to see temperatures this cold at this time of year?
How far from "normal" are this week's temperatures?
The forecast for this week in Duluth shows daytime highs in the 30s all the way through Saturday this week; besides the exception of Tuesday, where the high temperature is expected to be in the mid-40s
If you're feeling like that is a little cold for this time of year, you're not wrong. The average daytime high for this week in Duluth ranges from 50 at the start of this week to 53 at the end of the week.
That works out to an average of about 11 degrees below average for the week for our daytime highs.
How late does Duluth normally get snow?
With colder temperatures and more snow expected later this week, you might wonder how abnormal that is.
The Duluth National Weather Service office says the city's last measurable snow, on average, tends to fall by April 26. That puts this week's snow chances within the realm of "normal" for Duluth.
In case you're wondering. the latest measurable snow recorded in Duluth was May 28, 1965. Additionally, there have been years where May has produced some significant snow. In 1954, Duluth got 8.1 inches of snow in the month of May. That's not normal, but it can indeed happen.
10 Major Winter Weather Events In Northland History