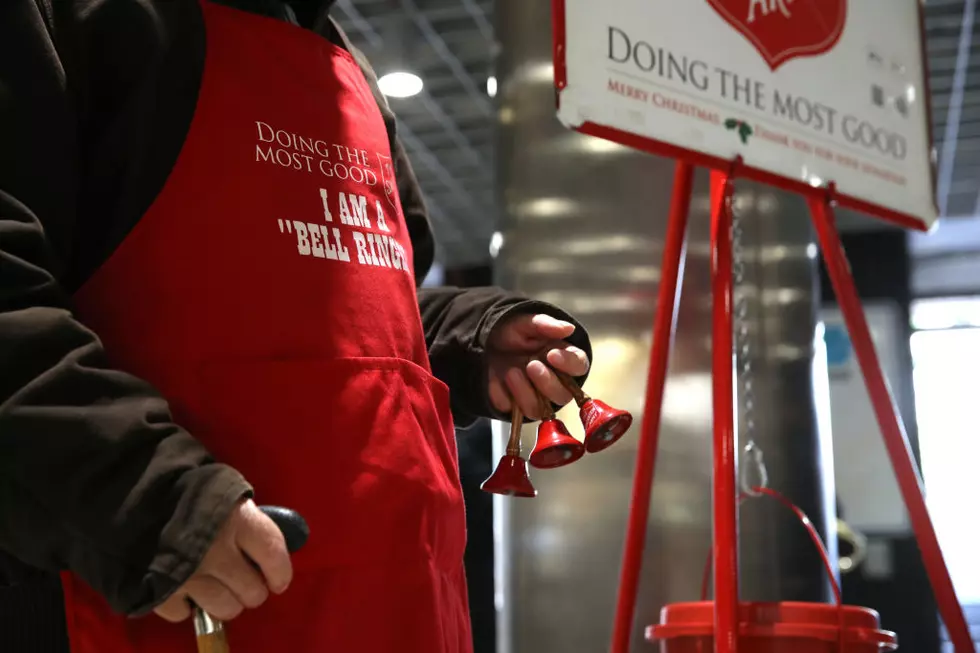 Duluth Salvation Army Nears $215,000 Kettle Goal After Huge Anonymous Donation
Getty Images
This is exactly the kind of story you love to hear about, especially during the Christmas season. Recently, the Duluth Salvation Army was lagging behind in their goal to raise $215,000 through their red kettle campaign.
They believe that inflation and snowy weather were the main reasons donations were coming in slower than they had hoped. The recent blizzard forced them to cancel two kettle days and the aftermath slowed the overall traffic at the kettles.
Now, thanks to an anonymous donor, that $215,000 goal appears to be unexpectedly within reach. Cyndi Lewis, Director of Development with the Duluth Salvation Army, notified us of this amazing development in an email Thursday. She says word of the their fundraising woes reached a would-be anonymous donor who then called their office.
The caller said that he and his wife heard the Duluth Salvation Army wasn't going to meet their kettle goal and needed $70,000 in the last 4 days of kettles. He then added that said that they would like to stop in Friday with a check for $50,000 to go toward the red kettle campaign!
"When they called me from the reception desk, they asked, 'do you want to hear a Christmas Miracle?' and of course I said, 'yes!'" Says Cyndi Lewis, Director of Development. "I honestly didn't see any way for us to make up the fundraising deficit we were in due to the economy and the 2 days we had to close for weather. With a day and half left in the red kettle season and the continued generosity of the community, I'm now very hopeful that we will reach our goal and be able to help the community all year round!"
Lewis, along with Captain Teri Ellison are very grateful to be in this position and are thankful humbled by "the mountains of toys and hundreds of volunteer hours they've received"
Once the $50,000 donation is delivered, their donation total will be just over $205,000. Hopefully, as Duluth area businesses and the community continue donate to the Salvation Army red kettle campaign, they can surpass that $215,000 goal.
LOOK: Holiday gift crazes and fads of the past century
Stacker
compiled a list of toy crazes from the past 100 years.
LOOK: 25 over-the-top Christmas displays from across America
To help get everyone in the mood for the upcoming holiday season,
Stacker
compiled a list of some of the most over-the-top Christmas displays across America.