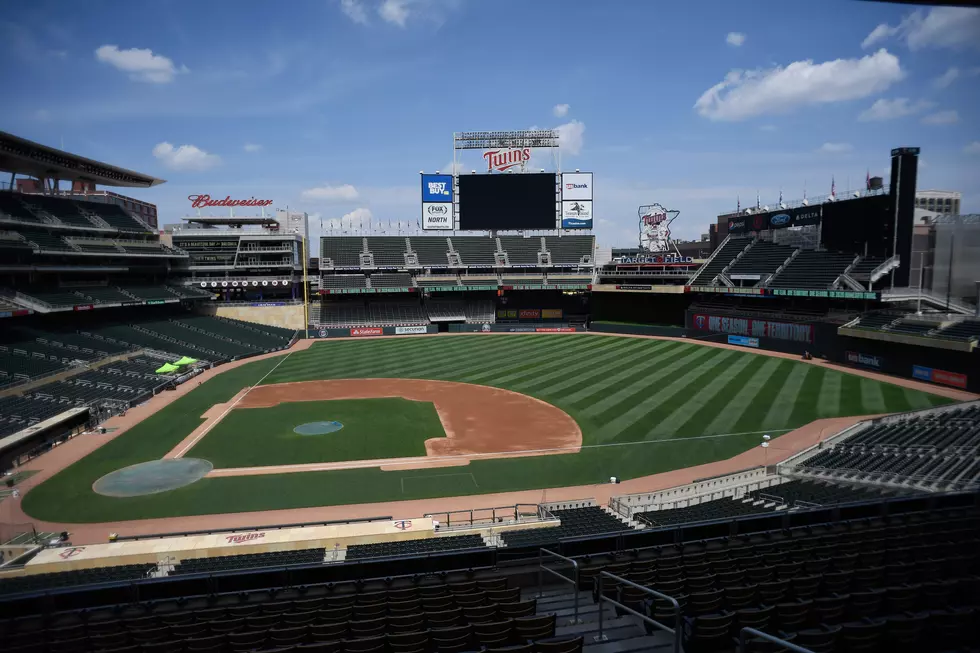 Forbes Ranks Minneapolis In Top 5 Sports Cities, Despite One Notable Stat
Getty Images
As a fan of these teams, my initial thought is "awesome!" Then, being the self-deprecating Minnesota sports fan I am, I thought "well, at least our teams are getting some positive national sports attention". I mean, Minnesota teams (aside from the Lynx) don't have a recent track record of collecting championships. With Minneapolis coming in at number five in all of the country, I wanted to find a positive spin beyond just blindly celebrating a top five ranking for the home of my teams. I also want to note right off the bat that while Forbes only ranked cities, I kind of think of all of Minnesota as part of the "Minneapolis" market, so even for outstate fans, I say own this as your own.
While this wasn't part of the methodology, the most notable thing that stands out to me is championships won in each of these cities. It is worth noting a couple of things about how Forbes ranked cities - First, they only considered NFL, NBA, NHL, and MLB teams as part of their process (so all of the Lynx championships don't count for this). Secondly, they only considered cities that were home to at team from at least three of the four leagues mentioned above (they counted the Wild as being a "Minneapolis team", even though they call St. Paul home). That, of course, means Green Bay and Milwaukee weren't in the mix.
Here's the top 5 ranking from Forbes:
Boston - 38 championships
Philadelphia - 10 championships
San Francisco area - 30 championships
Chicago - 27 championships
Minneapolis - 3 championships
Continuing down the list, each of the top 10 cities is also home to at least 5 championships. In the case of the top 5, they all have 10 or more - except for Minneapolis. We just have the three the Twins collected over the years. As I said before, championships weren't part of the methodology to determine the best sports cities. I just thought it was an interesting statistic that makes Minneapolis stand out among the rest of the top 10.
Enter your number to get our free mobile app
What Forbes said they looked at was three years of "fan consumption metrics" that included " local television ratings (per Nielsen), stadium attendance based on capacity reached, secondary ticket demand (per StubHub), merchandise sales (per Fanatics), social media reach (Facebook and Twitter followers based on the team's metro area population) and hometown crowd reach (defined by Nielsen as a percentage of the metropolitan area population that listened to, watched and/or attended a game in the last year)."
Despite a general lack of championships, Minnesota's teams have an incredibly loyal fan base. Unlike the rest of the top 5 cities, we haven't won a title in almost 30 years. Despite all of that, we still watch the games, go to the stadiums, buy the merch, and follow them on social media. All of the rest of the top 5 teams have won at least two championships in the last 20 years, with some of those cities winning many.
Boston

Celtics - 2008
Bruins - 2011
Red Sox - 2004, 2007, 2013, 2018
Patriots - 2002, 2004, 2005, 2015, 2017, 2019

Philadelphia
San Francisco

Warriors - 2015, 2017, 2018
Giants - 2010, 2012, 2014

Chicago

Cubs 2016
Blackhawks 2010, 2013, 2015
White Sox 2005

Minneapolis
Going even further down the list, several of the other cities on the top 10 have similar situations with 5+ championships overall through history and at least one or a few titles won in recent years. Because of that, several of these teams probably enjoy a sizable amount of bandwagon fans. Not the Minnesota teams. At least not because of winning championships. While the Timberwolves haven't been much of a contender, the Vikings and Wild have been playoff contenders many recent years, and the Twins have started reasserting themselves after a lengthy streak of playoff appearances in the early 2000s.
So, as we await the upcoming sports seasons (or resumptions after COVID delays) in the hope of not being let down as a Minnesota team fan, you can be proud of your fandom not only being part of one of the best in the country, but also that we have loyal fans that are willing to ride out the frustration in the hope of someday tasting the ultimate victory.
Five Best Minnesota Vikings Quarterbacks