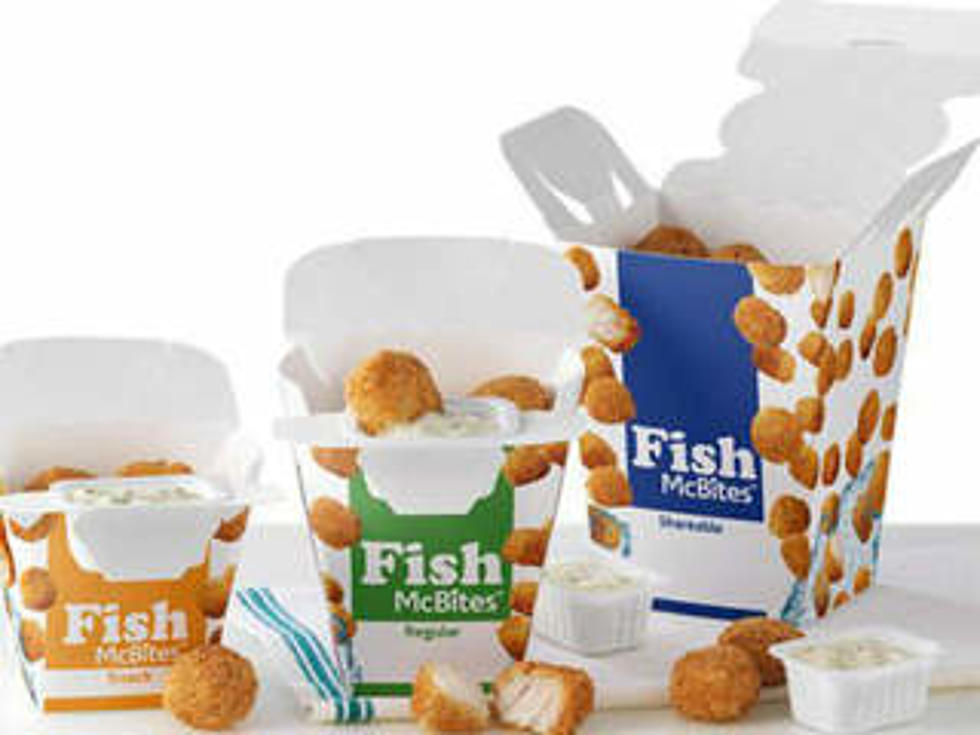 Fish McBites Join Chicken Nuggets On McDonalds Menu For Lent
Source: McDonalds Corp - website - press kit
Just in time for Lent, McDonalds is adding a new option to their menu!  Fish McBites join Chicken Nuggets on the Happy Meal menu - tailored towards kids and adults who are looking for fish options during the lead-up to Easter.
The world's largest burger chain is rolling out what it said is its first new Happy Meal entrée in a decade by adding its Fish McBites to its kid-centric menu options this week.
McDonald's Fish McBites will be available in three different size portions:  10, 15, and 30-piece.
No official word on whether or not the fish item will be available long-term.