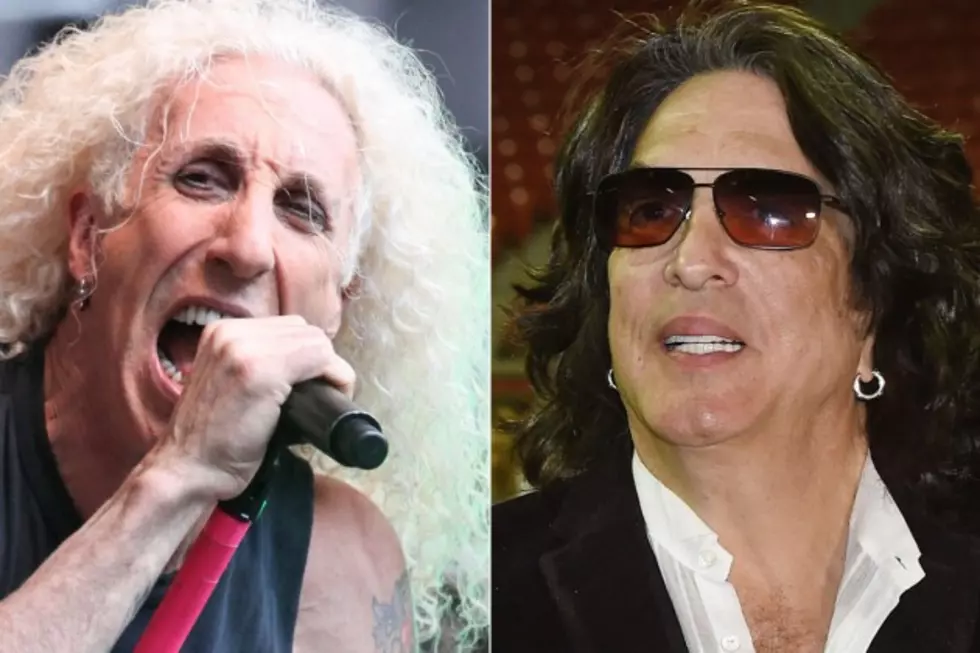 Dee Snider Fires Back at Paul Stanley, Challenges Him to an Onstage Duel
Rob Kim / Ethan Miller, Getty Images
Dee Snider has responded in an escalating spat with Paul Stanley, challenging the Kiss co-founder to an on-stage sing off to decide things.
"Any time, any stage," Snider says in a new Facebook post. "But let's do this old school – no costumes, no pyro, no bull–. Let's just get up there and rock. I will bury you, son."
The argument began back in March, when the Twisted Sister frontman questioned why Paul Stanley and Gene Simmons have continued forward with replacement players in Kiss. Stanley then fired back, calling Snider a "wannabe" and his band "a bunch of buffoons."
Snider is apparently hoping to put an end to things once and for all. "As far as my 'whole band being a bunch of buffoons' goes, that's a pretty ironic statement coming from you," Snider says. "The argument could easily be made that Kiss is the 'king of the buffoons,' so in an odd way you've paid Twisted Sister quite a compliment. It takes one to know one."
He leaves with one final parting shot, too. "Did I mention," Snider adds, "that I'm clean, sober, razor sharp and fully capable of defending myself from any kind of lame attack?"
See Kiss and Other Rockers in the Top 100 Albums of the '70s
Today in Rock History: September 9