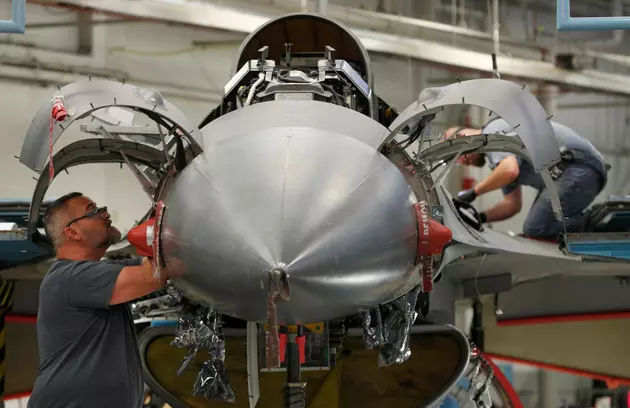 Aircraft Company Considering Leasing Duluth Hangar, Bringing 100 Jobs
Getty Images
There may be some hope for new jobs coming to the Northland. There is a special meeting on Friday where the Duluth Economic Development Authority (DEDA) will vote on leasing hangar space at the Duluth Airport to Borsight, Incorporated.
Enter your number to get our free mobile app
According to WDIO, Borsight is considering using the space to do work on F-16 fighter jets. The company, which is based in Utah, is currently bidding on a contract with the U.S. Airforce. The Airforce is expected to make their decision by the end of the year. The lease is contingent on Borsight getting the contract and needing the hangar space. However, as part of the bidding contract, Borsight needs to have a lease secured to be considered by the airport.
This would be good news for Duluth, as the hangar space was previously occupied by AAR Aircraft Service. Sadly that company closed due to COVID-19, leaving about 275 people without work. If Borsight does come to Duluth, it has the potential to bring about 100 new jobs. Since then, Cirrus Aircraft has been using a portion of the hangar space for storing planes and parts. They would share the space until Cirrus' lease expires.
The deadline to exercise the lease in on March 31, 2021. The rate would be $126,825 per month. The hangar was constructed for Northwest Airlines years ago, but the airline left Duluth in 2005. The hangar is 189,000 square feet.
Ten Businesses We'd Like To See In The Twin Ports