Rolling Stones Announce Surprise Small Club Show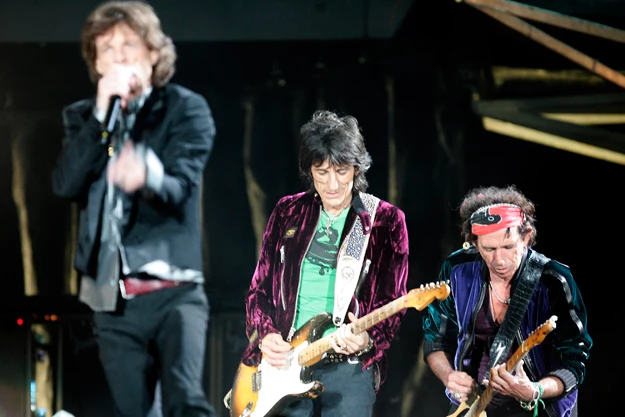 They call Paris the City of Light, but tonight (Oct. 25), it'll be the City of Stones. Rolling Stones, that is.
The band took to its official Twitter account to break the news of a surprise "short warm-up gig" for its upcoming 50th anniversary arena shows, tweeting, "350 tickets go on sale at the Virgin Megastore, Champs-Elysees, at 12pm today, €15 each. Two tickets per person."
"Names will be printed on the tickets," continued the series of tweets. "On presentation of photo ID at the venue ticket holders will receive a wristband. Doors open at 8pm."
Finally, in a bit of wishful thinking on the part of the Biggest Band on Earth, one last tweet announced, "Mobile phones, cameras, video equipment and recording devices are strictly prohibited."
The Associated Press was later on hand to catch the mayhem on the Champs Elysees, where scores of Stones fans showed up hoping to get their hands on tickets for the gig, and Reuters reports that the show will be held at a 700-seat venue called the Trabendo.
The announcement fits with Stones history — the band's surprise 1989 show at Toad's Place in Connecticut remains the stuff of legend — as well as with recent comments made by Ron Wood, who told the NME that "There's going to be little club gigs that we're gonna surprise ourselves to do as well, we'll bung a few in next week or the week after … I don't know who we'll be billed as but we'll turn up somewhere and put a few to the test. Tiny, 200, 300 people kind of places."
Source:
Rolling Stones Announce Surprise Small Club Show