2013-2014 Winter Season Among Top 3 Snowiest Winters On Record For Duluth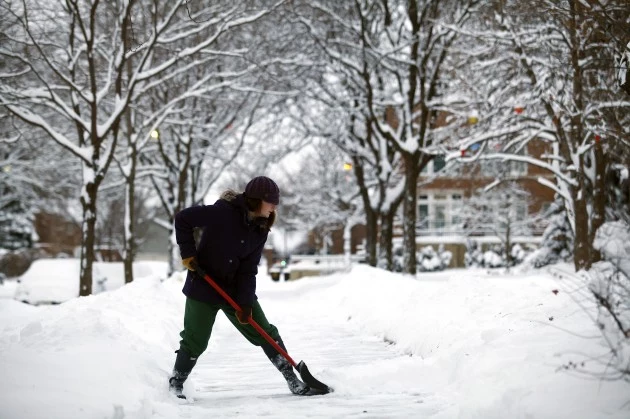 The 2013-2014 winter season got off to a strong start, kicking off with a storm that dropped a few feet of snow on the region. From there, continued snow and brutal cold made this season one of the worst in years.
After snow wrapped up from the April 24 winter weather event, the Duluth Airport has added an additional 4.3 inches on top of an official measurement of 125.3 inches for the season. That's good enough for 3rd all-time on the snowiest winters ever for Duluth. Here is how this winter stacks up against the rest.
Top 10 Snowiest Winters On Record For Duluth, MN
1995-1996: 135.4 inches
1949-1950: 131.8 inches
2013-2014: 129.6 inches **
2012-2013: 129.4 inches
1996-1997: 128.2 inches
1968-1969: 121.0 inches
1988-1989: 119.1 inches
1970-1971: 116.9 inches
1964-1965: 110.8 inches
2003-2004: 109.9 inches
1950-1951: 109.1 inches
1993-1994: 108.3 inches
1983-1984: 107.3 inches
1971-1972: 107.1 inches
1955-1956: 103.5 inches