Bruce Springsteen Reportedly Readying New Single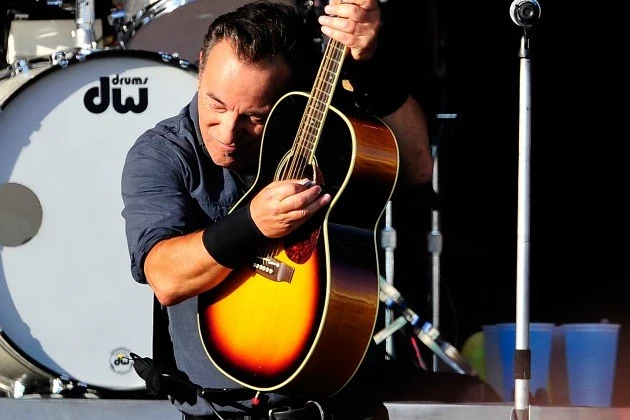 After laying low for much of the '90s, Bruce Springsteen has spent the past decade recording at a relatively torrid pace, releasing six albums between 2002 and 2012. And while touring commitments kept him out of the studio for much of 2013, recent rumors suggest we could be getting another new album sometime in the next few months.
The details are admittedly sketchy at this point, but the story got started courtesy of the Danish music site Wimp, where a listing for a new Springsteen single titled 'High Hopes' showed up on the release schedule for Nov. 19. Meanwhile, Sony Music Germany has it scheduled for Nov. 25.
As many Springsteen fans are already aware, 'High Hopes' isn't a new addition to the Boss's catalog; in fact, it's been kicking around at least since the mid-'90s, when it first surfaced on his 1996 'Blood Brothers' EP. But Springsteen's clearly not averse to re-recording older material, as he's done on a couple of occasions with recent records, and given that 'High Hopes' made its live debut on his most recent tour, it stands to reason that he might have felt the urge to give the song another go in the studio.
Whether or not the 'High Hopes' rumor turns out to be true, we do know Springsteen's been in the studio recently. "We've never had a recording session during a tour in our lives," he admitted earlier this year, but added that the addition of Tom Morello to the band lineup added a new layer of excitement. "We did a couple of things that I wanted to put down. So that was very exciting. And being with Tommy was exciting. The band — Steven, Nils, all those guys — continues to be a source of inspiration for me."
Source:
Bruce Springsteen Reportedly Readying New Single