Alice Cooper Recruits New Guitarist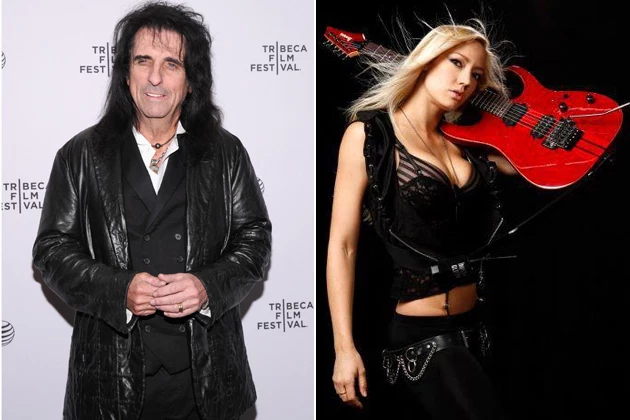 The legendary Alice Cooper has recruited Nita Strauss to be his new lead guitarist after the departure of Orianthi from his lineup. Strauss brings a wealth of experience to Cooper's band, having performed with the all-female Iron Maiden tribute the Iron Maidens as well as Femme Fatale. She also topped Guitar World's 2011 list of "10 Female Guitar Players You Should Know."
Strauss joins Cooper's existing band of guitarists Tommy Henriksen and Ryan Roxie as well as longtime Cooper bassist Chuck Garric and drummer Glen Sobel. Strauss will make her debut with Alice Cooper on June 26 in Manistee, Mich. On July 2, Cooper and his band join forces with Motley Crue to serve as the support act on the latter's 'Final Tour,' which is booked to run through to late-November of this year.
Orianthi had been a part of his band for almost three years. She brought a diverse background to Cooper's band, having previously performed with country music star Carrie Underwood, Michael Jackson and Michael Bolton.
It has been quite a busy year for Cooper thus far: Earlier in the year, a highly-anticipated documentary on the singer was released. 'Super Duper Alice Cooper' premiered at the Tribeca Film Festival and is now available on DVD, Blu-ray, Deluxe Edition and digital download. Cooper has almost completed work on an album of cover songs, which is due for release in 2015.
Source:
Alice Cooper Recruits New Guitarist